If I was to say GOT to you, what would you think of?
If it wasn't Game of Thrones, where have you been?! 😉
Mr U is a huge Game of Thrones fan and he has converted me over to it. It was rather exciting when then new series started a few days ago – we huddled round the iPad to watch! So with the start of the new series, My Voucher Codes have put together a comprehensive breakdown of all the on-screen deaths of named characters we've witnessed since the show began (ie, largely ignoring the Battle of the Blackwater or deaths we hear about but do not see).
There have been 133 confirmed kills, with season four actually the deadliest, 116 of them men and 17 women. The most common way to die in Westeros, or Essos, is during a swordfight, with 13 characters dying this way, and 10 by the bow.
The deadliest character is actually a tie, between Jaime Lannister and Daenerys Targaryen, with five kills each, while Jon Snow has killed four people.
The Great House with the most to mourn meanwhile? The Lannisters, with six family members killed, although the four members of House Stark who have died were all senior members of the family. You can read more about all of this HERE.
Are you a Game of Thrones fan?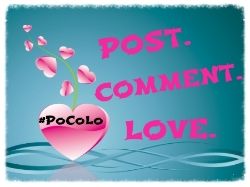 Rebecca x
BlogLovin' | Facebook | Twitter | Instagram