I can hardly believe that is is now May! Where has April gone? I think being busy when we were away for two weeks just took out half the time and it just flew by. With a bank holiday coming up and hopefully some sunshine, it is feeling very much like spring. Finally!
I have had a few things to review this month, as well as some things that I have just been loving. I haven't really done a round up post before so thought it might be nice to put together a few of the things. They are posts that I like to read and get recommendations from. I'd love to hear what you think about my choices.
I have quite fair eyebrows, and even though they are fairly thick, they don't show up that much. I discovered that Younique do a brow gel so decided to try it. I love it! I chose the light shade originally but I needed to use a lot of it for the result I wanted. So I ordered again and went for the medium shade. It is perfect! Quick to use and great result. Very happy with it and I will order it again for sure.
I have tried another cereal from the Keep Me Cereals and they went down really well. So when I heard about the new cereal that was high protein, I had to try it. I am doing a new weight training regime at the moment, so high protein is a big plus for me. The cereal is low fat, low sugar and low salt – winning! I have the cereal with almond milk or fat-free strained greek yoghurt. I must admit, I have given to the kids 'dry' as they like to munch on things like Cheerios, but it wasn't a hit. With milk or yoghurt, it tastes so much nicer. You can buy the cereal range from Ocado for £2.65.
Me Before You by JoJo Moyes
I got this book from one of my brother's -in-law and his girlfriend, for my birthday earlier this month. I haven't finished the book yet but I am hooked so far. I don't often make to much time for reading as there is quite often a lot of other things to be doing. This has me hooked, though. I love a good tear jerker and know that this one will be when I've finished with it.
Basically, where has this been all my life?! I love coconut water anyway but it is such a nice change to have a slightly different flavour to it, with the pineapple. Spotted it on offer in Waitrose a few days ago and stocked up. If you're not keen on plain coconut water, I'd recommend this as it's more pineappley than coconuty, if that makes any sense?
We are big fans of dried fruit on our house but after the chance to try out some dehydrated snacks from Kiddlylicious, we just had to try them out. The crunchy snacks are new and just have the water taken out of them. It makes them very portable and no mess at all. The flavours are grapes and sweetcorn and peas. Everyone loved the grapes ones especially in our house – they are nice and sweet but don't have any added sugar. A nice crunchy treat for when we are out and about – I love them myself too!
Sassy Kids Box*
We have tried out a few craft boxes with Max before and I love the idea of them. I'm the worst at messy play and crafts with the kids as I am a bit phobic of the mess. So I like that everything you need is sent in the box and you don't need to have a massive back log of craft items. First of all, Max loved that he got something through the post with his name on. Then the excitement when he opened it was so cute. Chloe enjoyed it too!
We had fun making the crafts together and I would recommend the Sassy Box. It is fun, educational and a good price. It made craft time much less stressful for me too. I like that there is instructions to follow. The boxes cost £3.99 (plus 99p delivery). You can get your first box half price too! They are aimed at children aged 3-8 years old.
Cake by the Ocean by DNCE
This came on my Spotify when I was at the gym and I couldn't get enough. Perfect workout tune! Poppy, fun and energising (though I did search for the 'clean' version – bit of an f-bomb hater over here). And the band is fronted by a Jonas brother? Bonus.
Is there anything you have been particularly loving this month?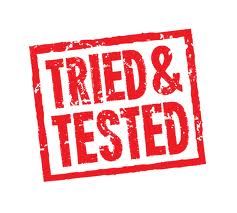 *PR Sample. As always, thoughts and opinions are my own.