We were recently invited to the launch of Arla's new product for toddlers; Big Milk. We had a great afternoon (apart from my two made it look like we never leave the house with some of their behaviour…) and we have been trying out big milk at home.
The idea behind Big Milk is that once babies hit one year, they can make the move to fresh cows milk instead of formula / breastmilk. However, with big milk, it is the only fresh milk that has been filtered for freshness and also has added vitamin D, vitamin A and Iron, that all toddlers need. I know you can get 'follow-on milk' for children from one year that has added vitamins but this Big Milk is ready to go, no need for making any bottles up, and is much cheaper than buying formula milk (Big Milk is just over £2 per bottle).
The afternoon was a great set up with lots of things for the kids to do. Dressing up, colouring and lots of play dough, so Max was in heaven. There was the most amazing face painter I had ever seen – all the little girls had these lovely floral painted faces that looked like works of art. Max wasn't interested in having it done at first but seeing everyone else with face paint made him want one too. I imagine the make-up artist doesn't normally get requests for 'Thomas' but she did so great and Max was so, so thrilled with it. "Take picture of my Thomas, Mummy".
The mums were able to sit down and listen to the brand manager to hear all about Big Milk and we were able to hear from nutritionist Charlotte Stirling-Reed giving us advice on toddler nutrition – always useful as I found Max was never fussy until he hit around 18 months. She even shared some great smoothie and 'ice-cream' recipes that we could use, with the Big Milk, and I will definitely be giving them a try. Really like the sound of frozen banana with the milk to make an ice-cream.
I have been trying out the milk with the kids over the past few days and it has been going down really well – we have huge milk fans in our house as it is but this has been doing well. Goes to show that the taste isn't altered in anyway – you just get the added goodness. When I've had health visitor appointments with Chloe they always stress the fact that she needs vitamin D supplements in particular, so it is reassuring to know that she is getting this from the milk.
Big Milk is stated as suitable for ages 1-5 but obviously anyone over that age can still use it, as I imagine not everyone would fancy buying a separate bottle of milk each week. I would definitely purchase it again!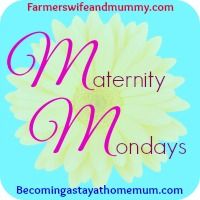 Rebecca x
BlogLovin' | Facebook | Twitter | Instagram
*Thanks to Arla and Mumsnet for a fabulous afternoon. All opinions are my own.