With Chloe, I had never planned on breastfeeding this long. I thought getting to a little bit over 6 months would be good and then I'd start to introduce formula.
Well not everything goes according to plan!
When she was very little she was very hungry so as a result I expressed a lot of milk – literally had a freezer full. I thought that would be great and happy for the occasional evening when we might have a date night that there would be breast milk for her to have. She refused to take a bottle. Literally just pushed it out. I kept trying every now and again but she just wouldn't take it. Even a few weeks ago, at 11 months, I had been working a one-off night shift so Mr. U attempted to give her a bottle in the morning. No luck! Still just played around with it and pushed it out.
The introduction of the Minbie bottle in the UK couldn't have come at a better time. She is nearly one and I think I'm ready to stop feeding her. Chloe took to the this bottle immediately! I was literally in shock – she didn't even attempt to push it out. I think is because of the design of the teat as it is meant to help babies transition from breast to bottle or if you want to use both it doesn't get them confused, and help them with their natural breastfeeding technique. I'm sold, it totally works, in my experience – it was so frustrating before but she instantly drinks from this bottle.
I thought it might be a fluke but I have tried this with her nearly every day for the past week or so since receiving the bottle, and she takes it like a champ every time. I never had a problem with Max taking a bottle but really did with Chloe. If your little one struggles to take a bottle, I really couldn't recommend the Minbie enough.
Minbie are available in premature teats, newborn and from 3 months up. They cost £9.91 for a pack of two – literally so worth it!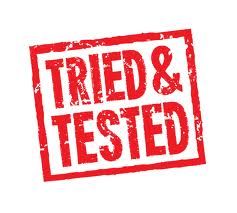 Rebecca x
BlogLovin' | Facebook | Twitter | Instagram
*I was gifted the Minbie bottles for the review but all opinions are my own.