I labelled this recipe a 'dessert' but really, it can be eaten at anytime of the day – it would especially make a yummy breakfast. Anywway, it's healthy and quick, perfect for summer. You most likely have the ingredients in the house already as it doesn't require lots of random or complicated ingredients.
You will need:
– 0% Fat Greek Yoghurt (any flavour you like, if you use plain it tastes good with a little honey or agave added but up to you)
– Punnet of berries (any that you like – I use blackberries and blueberries but strawberries, raspberries etc would all work well too)
– Low Sugar Granola (store bought or homemade – there's a great recipe HERE for homemade granola)
– Small glass cups or jars
All you need to do is simply layer up the jars with yoghurt, then granola, then berries… and repeat! So quick and so delicious! An alternative you could do if you're not counting calories, is swapping the non-fat yoghurt for whipped / squirty cream.
Enjoy!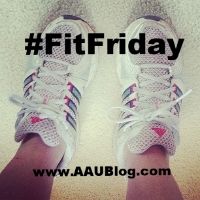 Rebecca x
BlogLovin' | Facebook | Twitter | Instagram