I love to get involved in Blog Hops and Linkys. This post is probably more use to me than anyone else (then I remember what is happening and when) but here is an updated list of the Blog Hops and Linkys that I like to take part in. Some I take part in regularly, others occasionally, and some I want to but just forget, ha.
If you know of any more please let me know!
Mondays
Tuesdays
Wednesday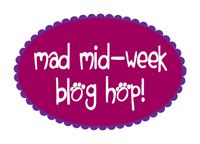 Thursdays
Fridays
Saturdays
Sundays
So go and check them all out. I am definitely making it a goal to get involved in them all more regularly.
Rebecca x
BlogLovin' | Facebook | Twitter | Instagram