Last week we were invited to go and visit Bluestone National Park resort in Pembrokeshire, Wales. We have been once before and had such a great time, so we were looking forward to going again. Last time, we stayed on the resort more, only going to the beach on one of the days. This time we decided that we wanted to explore Pembrokeshire a little more. It is such a gorgeous area so we are glad that we did!
The accommodation is so lovely! We stayed in a three bedroomed Tenby lodge this time and it was still just as nice as the four bed we stayed in last time. It is modern, up-to-date, and furnished well. Compared to other holiday parks, the accommodation is much nicer than I have ever stayed in before. You have all of the mod-cons, other than a washing machine. High chairs and travel cots are provided too. The resort itself has several restaurants, and we ate at a couple of them. We were self-catered the rest of the time.
Our favourite things:
I love the location of the resort. It is perfect to explore and there is plenty to do in the area. We went on a boat trip, visited a few beaches, went to a castle and went on walks and nature trails.
It is easy to go off-site. Similar style parks that I have been to have nothing in the area, and they don't welcome you leaving.
It feels quiet. Even though when we checked in we were told it was a pretty full week, it seemed like there weren't many other people around. On a nature trail we went on, we passed one other family along the trail. The change rooms in the swimming park were't crammed so it made it such a relaxing and stress-free experience. The accommodation is spaced out well so you don't feel cramped or super close by to your neighbours.
There are a wide range of on-site activities. You can swim and visit the adventure centre (which has climbing frames and soft play etc) for free. You can pay for other activities from archery to kayaking. A great range to choose from and all reasonable prices.
As I have mentioned before, the accommodation. It is so lovely. We were in the 'semi-detached' accommodation and you can't hear anything from the neighbours, which of course, is a great benefit.
The staff were amazing. They were attentive in the restaurants checking on us and our food. They were all friendly and helpful around the resort and happy to answer questions that you might have.
What we weren't as keen on:
There isn't a lot, it has to be said. One small, quite a silly thing, was the self-catering facilities. There was everything that you need, we just wish the knives were sharper. It is hard to even chop a pepper with the knives! So if you are self-catering, then I'd recommend taking a knife sharpener if you have one. Or an improvement would be Bluestone providing one.
Have you ever been? I think it is the perfect staycation for families. I can see us visiting often as the kids get older and they get more adventurous too. Lots of fun for all of the family!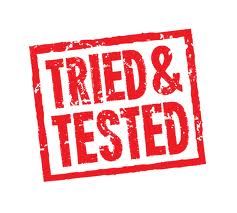 *We were gifted a stay at Bluestone in exchange for an honest review. All opinions are my own.