Little Miss Chloe Bean has been pulling herself up for a few months now and getting better at shuffling along things like the sofa or along the wall so it was perfect timing when we received some new Bobux Shoes for her, through the post. They are brand new to the UK, all the way from New Zealand where they have won a lot of awards.
They are designed for those that are just learning to walk (if your child can already walk then they probably don't need them). They are ergonomically designed so that your child can feel the ground better and therefore help to get them walking quicker. I think this is really good and you can tell that it works from the way her steps improved, but I think they aesthetic part of the shoe could be improved as at the moment the only option is black with either pink, blue or lime soles.
Chloe loved it when she wore them! She loved touching them and looking at them and it didn't bother her at all that she was wearing them. They are soft and really light, but sturdy, if that makes any sense. The front also has a different texture which is good for little ones to explore through touch. They are also really good at staying on her feet. There is a Velcro strap that is elasticated and it goes tight enough to stay on the foot.
I think they are a great shoe to learn to walk in as they are light and little ones can learn to take steps without big clunky soles. They are quite novel as other shoes for those learning to walk are quite flimsy pram-shoe type of things or the alternative is 'proper' shoes which are a bit too clunky, so I think they are perfect for the stage they are aimed at.
They retail at £27, which is a little bit more than other children's shoes on the market but they are real leather and you can tell they are made well. I would recommend them!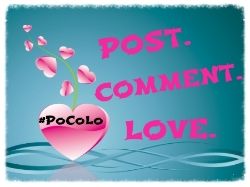 Rebecca x
BlogLovin' | Facebook | Twitter | Instagram
*We were gifted the shoes in exchange for an honest review.