Nobody likes to be sat at home bored, whether you're a parent who wants to think of something to do with your family, or you're a child complaining that you're bored. Sometimes, it isn't possible to leave the house. We'd all like to go to the park at the drop of a hat, or even exploring somewhere new. But maybe the weather is bad, or maybe you need to wait for a repairman to come. Then you need to think of fun things to do that you can all get on board with. Hopefully, my tips will help you to end boredom at home!
Have Supplies Ready For Rainy Days
Having supplies tucked away that you only bring out on days when you're staying in can make them really special. Have special arts and craft supplies, and even cooking supplies. It is much easier to do things off the cuff, if you have the things to do it with.
Download Apps And Games
There are so many apps and games that can entertain kids for hours. Many of these are educational, so you don't need to feel concerned about them having their heads in a screen for hours. You could get plenty of actual puzzles and games for them too.
Make Sure You Get Involved
When you get involved with whatever your kids are doing, it becomes even more special! Help them with their projects and play games with them. They'll love it!
This infographic will give you more ideas too.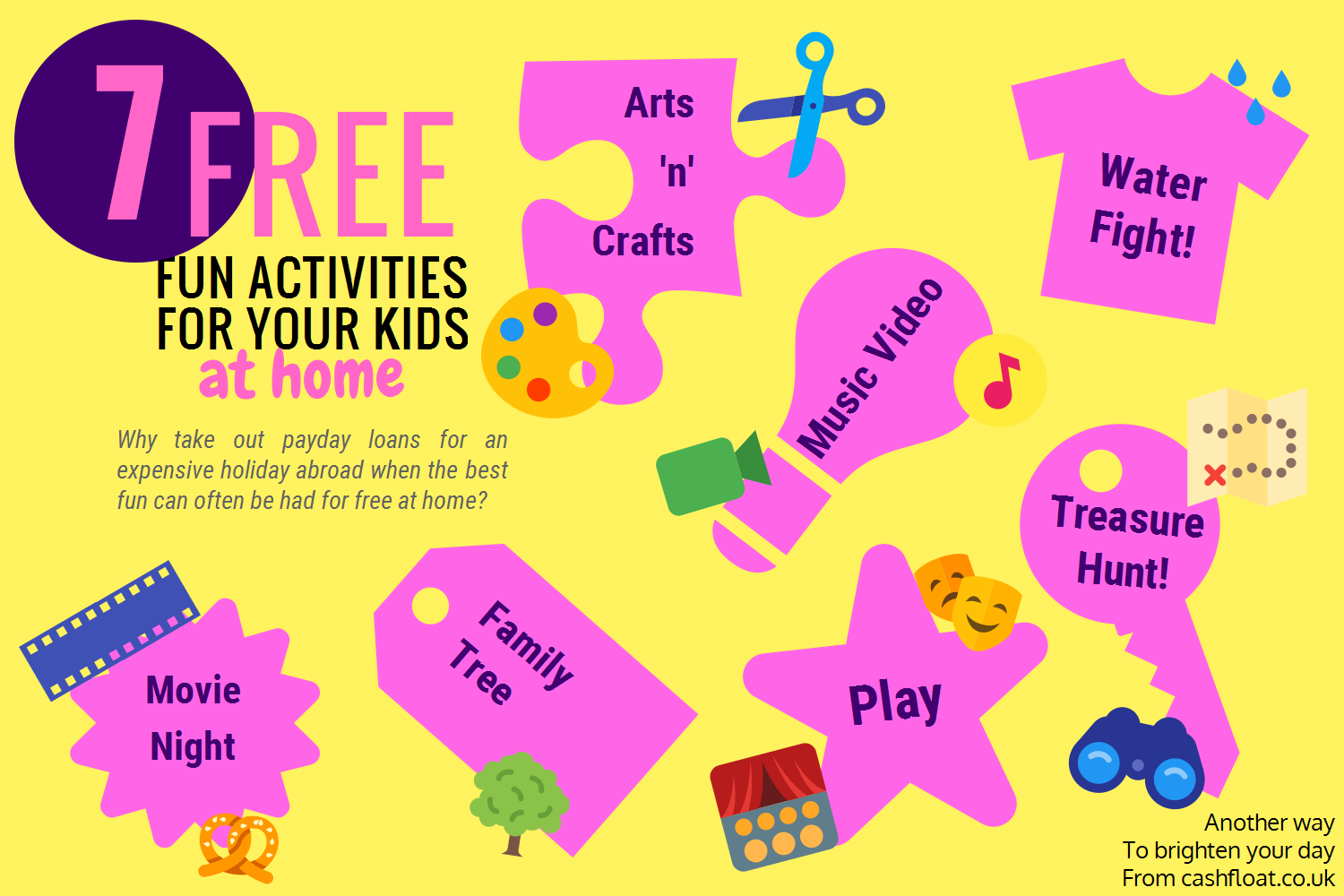 Infographic Produced By Fun ideas to do with kids
What are some things that you do to keep the kids entertained at home this summer? Isn't it crazy how fast the summer is going by? It will be back to school before we know it.
*affiliate links may be used