Chloe is still being breastfed but at 10 months it also means 10 months of me wearing out nursing bras, so I was pretty happy to be asked to review a Cantaloop Nursing Bra.
First off, the Cantaloop bra is very comfortable. You really can't tell you have it on, and it wasn't digging into me or anything like that. So that is surely the sign of a brilliant bra and the right sized one. It has pull down cups for 'easy access', and there is a layer underneath which means more coverage and less chance of flashing everything. In general it just felt very supportive.

The fabric stretches with you, so it's ideal for when your milk first comes in. Nothing worse than thinking you will need to head to the shops for a new bra when you have a newborn! The stretch is also great for all the fluctuations in milk / boob size throughout the day.
The clasp is a clever, clicky design. This was the same as ones I have used before so I found it easy to use and its reassuring to know it has been done up correctly when you hear the 'click'.
The only thing with the nursing bra is that it is pretty plain and not particularly attractive (but hey, I doubt there are many sexy or attractive nursing bras out there)! It is comfy and practical though which ultimately is what you want. I think it would be great though if there was a greater range in colours or patterns available.
All in all I would definitely recommend it!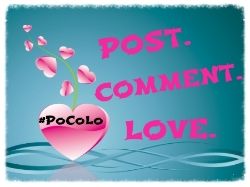 Rebecca x
BlogLovin' | Facebook | Twitter | Instagram
*I was gifted the item in exchange for an honest review.