Chloe is 14 months old! Before I know it she'll be 18 months and running here there and everywhere and having full on conversations with me – say whaaaat?!
I was away for a week last month helping my sister with her baby quads and when I came back Chloe just suddenly seemed huge to me. Obviously it was because I had been with small babies all week but her hair seemed to have grown lots and she was a lot more vocal than before I left her. Definitely trying to say proper words now instead of just coos and mumbles. She will even kind of repeat back what you say and is saying things like 'hi', 'bye', 'da-da', 'mama' and 'yes'.
Chloe is still the best eater going. She will eat anything and everything that you give to her (yet she's still low on the weight scales for her age). Her favourite things are strawberries and blueberries and she does love baked beans and greek yoghurt (just not all together) 😉

Whilst she is great at eating, she is still rubbish at sleeping. I guess she is just not 'a sleeper'. I'm still feeding her so I think it may have something to do with it – still a light sleeper I guess. When we have been on holiday in a few weeks, I plan to stop feeding her so we'll see if that makes any difference. At the moment, I just think it will be easier to fly with her still breastfeeding. It will be less stress for me and it keeps her happy quiet.
Chloe is walking. Mostly. She is really confident if you just hold one hand and then she will take about 10 steps by herself but then just drop down – she'll get there. I think she is frustrated that she isn't walking yet but one of her favourite things to do at the moment is to pull herself up and then fall back on to her bum, and repeat! Oh the hilarity.
She is still uber smiley and a lovely girl to be around. She stayed with my in-laws whilst I was away and they both said that she is a bit harder work than Max but hey, they come with their own personalities, right? She likes to be on the move pretty much constantly and always wriggling around.
Love this baby girl to pieces though!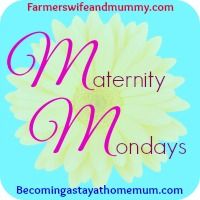 Rebecca x
BlogLovin' | Facebook | Twitter | Instagram