As a child, birthdays are easily one of the year's biggest highlights. They are a day that every young kid looks forward to and the party is a major part of the celebrations. Giving them one to remember ranks highly on the list of any parent.
However, the rising costs of everyday life mean that taking a group of 20 children to the zoo might be a little off limits. Even if funds are tight, though, you can still give your special one a party to remember. The key is to add some personal touches to proceedings.
Organising a child's party doesn't have to be overly difficult but it does require planning. Starting early will reduce the stress and also give you the best chances of sourcing the items needed to ensure the party is one to remember for everyone involved.
In many ways, hosting a party at home is the best option for young children. It eradicates the problem of losing kids and also lowers the costs. The only real concern is making sure they don't cause too much damage to your home. Utilising the garden is a great way to do this. If nothing else, having the party at home will ensure that your child remains centre of attention.
One factor that you should consider when creating a personal and memorable party is adding a theme. Celebrating a child's passion is a great way to inject some extra fun and excitement to proceedings. Better still, it makes is a unique experience to their party and is another reason they will remember this day for years to come.
Once you've selected a theme, you can work with it to create some brilliant touches. Buying customised items from www.balloonsgalore.co.uk will help set the tone, especially if the guests are all dressed up to suit the theme too.
Likewise, you could design and print your own invites to highlight the theme to parents. As well as creating the perfect party, it also gives other a solid insight into what presents to buy your child too. As for the party itself, you can also use the theme to tailor the old classic party games. For example, instead of a donkey, the guests could pin a tail on the superhero or whatever character fits.
Food is another key aspect of the party. This is another area where your natural creativity can shine through and help produce stunning results. A personalised birthday cake will go down a treat. Meanwhile, be sure to cater for all guests. If any of them have gluten allergies, then this banana oat cake will help them feel a part of the celebrations.
The most essential thing to remember, though, is the children. This day is about them. As long as you find appropriate ways to keep them safe and entertained, the party will go smoothly. Your child's friends are what makes the party so special, let them enjoy it.
At the end of the day, it's only a children's birthday party. What could really go wrong?! 😉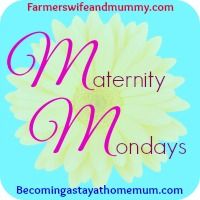 Rebecca x
BlogLovin' | Facebook | Twitter | Instagram
*contains affiliate links