I just had to share this picture that you could print out for a card that I did for my hubs for Valentines Day… It would work well for any old card really, as long as it is for someone you love and they are partial to a bit of Star Wars.
You can find the link to the original source
here
on my Pinterest page (keep scrolling down until you see it)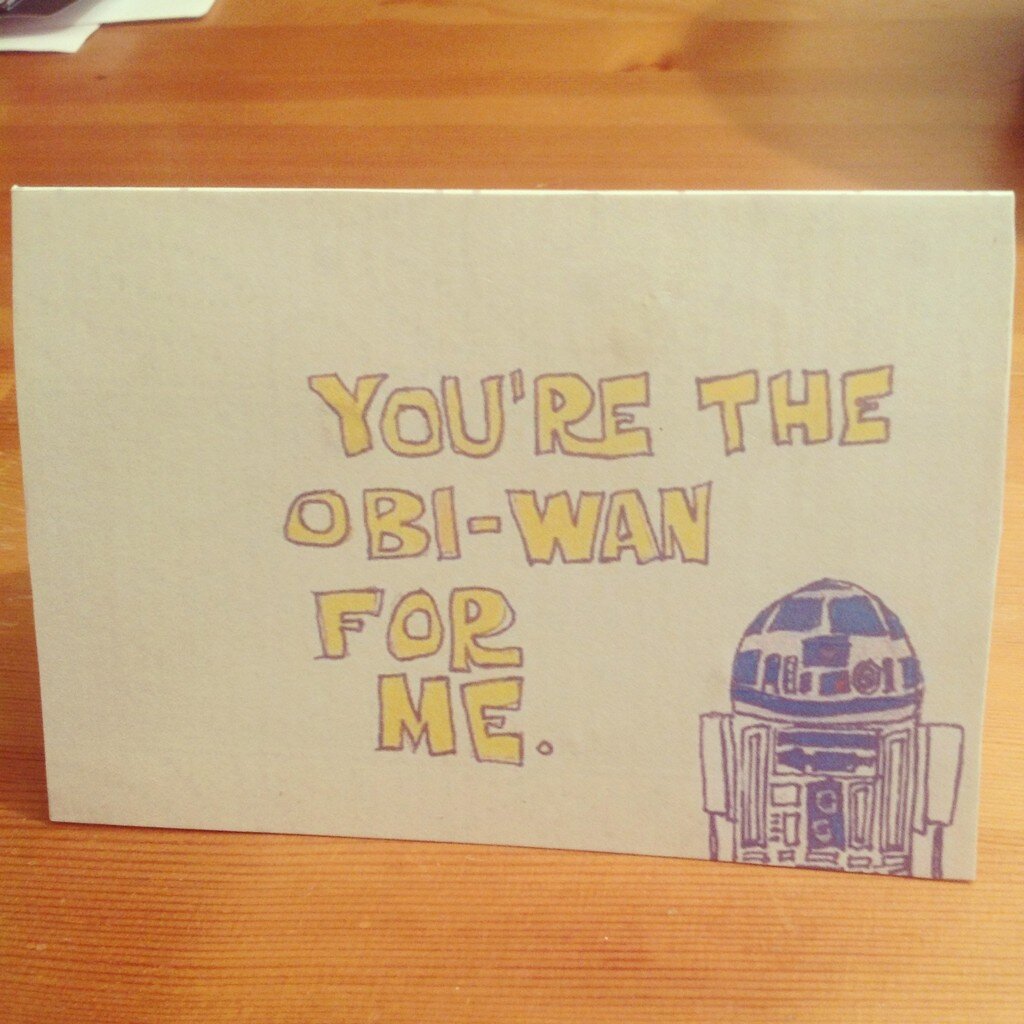 What it looked like as an actual card…

Our wedding anniversary can get lost with all the Christmas and New Year celebrations so we made this year our 'Anniversaltine' as we didn't do anything just the two of us on our anniversary and didn't even exchange gifts or cards – boooo! So, I made the husband a 'Chocolate Bouquet' to go along with his new running top and water bottle (oxymoron, much?). But it went down well as he certainly has a sweet tooth and it was really simple to make.
I used some plastic lollypop sticks that I have for baking cake pops and just taped the bars to the sticks. I weighted down a little vase and then propped them all in, making sure that it wouldn't topple over or anything. A plant pot would look cute as well but make sure you have shorter sticks if thats the case, or it will be hard to keep the chocolates weighted down.
If you were making one for, say, Mothers Day, you could wrap up the chocolates in nice colourful paper so that it looks prettier – but I was trying to make this girly gift look as manly as possible haha.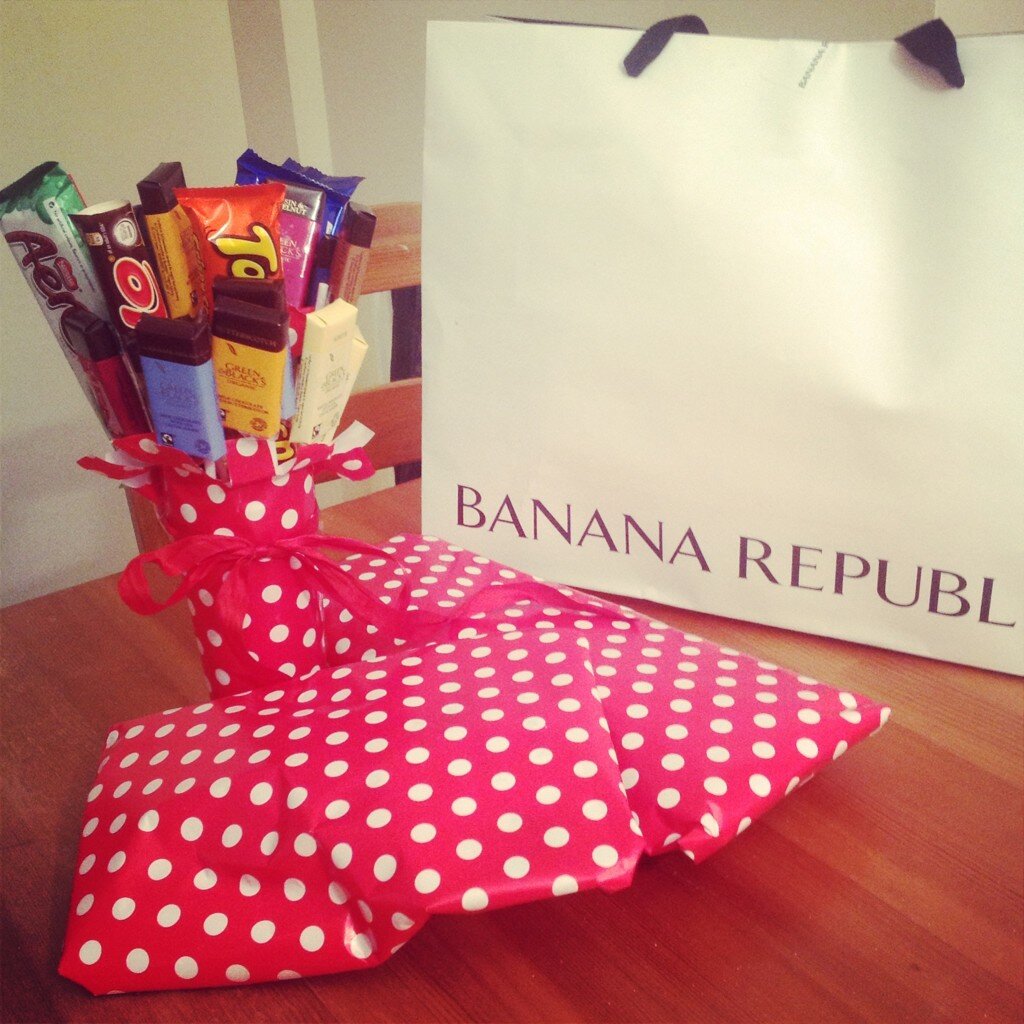 Treats for the hubs in the red wrapping, treats for me in the white bag – very spoilt!