I've been thinking about giving Max's room a revamp so what better than a new bed and mattress? I was sent a fab new memory foam mattress from Dormeo to put to the test – big thumbs up from me (and Max)!
First of all, when it arrived, it was in a very manageable cardboard box. I was a little bit baffled as to how it fit in and I thought it was maybe a really thin layer you put on top of a different mattress.
Wrong!
It was really rolled up and as soon as you opened the packet it just bounced into shape and didn't have a crease left on it. I was very impressed. Mattress can be very cumbersome but this would fit right in your car to get it home.
The mattress has:
a Memory Foam layer – to support and mould to the shape of your body
an Ecocell layer to procide air circulation and support
Air Vents – to help you sleep comfortably and at the right temperature
Cotton cover with Carbon Fibres – to create a barrier against dust and particles (great for allergy sufferers)
I was so impressed with it. It is really soft (unlike Max's previous mattress) and how told me how nice it was. It retails at approximately £149 which I think is totally reasonable for a mattress of this quality. I have never had a memory foam mattress before but I can really tell the difference and see how it really will mould to you.
I would really recommend this range of mattresses – we even had someone to stay over and they slept on it. Without knowing it was new they told us in the morning just how comfy it was. Big thumbs up!
It is great for anyone that wants a good night sleep really but I think it is particularly suitable for those that suffer with back problems or allergies and those that want to improve their posture, as it really moulds to your shape and supports your back, head and shoulders properly.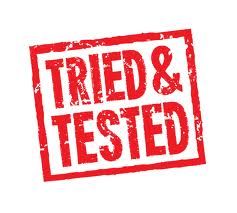 Rebecca x
BlogLovin' | Facebook | Twitter | Instagram
*I was sent the mattress free of charge, in exchange for an honest review.