With Easter just over a week a way (so early this year, right)? I thought I would just share a few cute gift ideas for children this Easter. When I was younger, Easter gifts weren't really a 'thing'. They seem to be a little more and more now, don't they?
I don't mind at all, though. It is something that as a Christian I celebrate. Plus, I prefer getting things that aren't just edible for my children. They are chocolate fiends so I'd rather not get them too much chocolate! I don't think they need to be big things necessrily, a little more like stocking fillers. That is the case in our house any way!
1.Peter Rabbit Dominos Game – £9.95 – I think anything Peter Rabbit is just too cute. I like wooden toy too so it works on all counts.
2.Twirlywoos Chickedy and Chick Twin Character Pack
 – £4.99 – my two love the Twirlywoos when it is on, especially Chloe. But being Easter and all, chick and Chickedy seem like good options.
3.Egg Cup – £4 – because, just look how cute!
4.Bunny Socks – from £2.50 – again, so cute and sweet. I think they are a bargain too.
5.Peppa's Easter Egg Hunt – £2.86 – I don't know many children that don't like Peppa Pig. This would be a fun addition to any Easter basket. You could even read it before you do an easter egg hunt.
6.LEGO Easter Bunny Toy set
 – £13.99 – So for slightly older children here, though my four year old would love it. A LEGO Easter bunny? Pretty much winning at life, right there.
7.The Easter Story
 – £3.59 – for those of you that want to do things a bit more traditionally. I think it is important to remember the reason why we have all of the chocolate eggs.
Do you 'do' Easter gifts in your home? I'd love to hear what you think to these few pieces.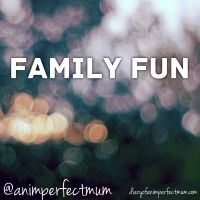 *some links used are affiliate