The sun is making more and more of an appearance (kind of) so of course my thoughts turn to holidays and things we can do as a family. We have a few things planned in the coming months to be able to enjoy time together and get some good old vitamin d.
I will be going to Chicago to see my sister and meet my new quad niece and nephews – I am SO excited! I think some of that has to do with flying on a plane by myself haha but of course, really it is seeing my sister and being able to help her out. My brother-in-law will be away for most of the time I'm there, for work, so it will be quite full on and busy but I'm really looking forward to it.
Our big main summer holiday will be to Phuket, Thailand with a couple of nights layover in Dubai. Yes, the flights are going to be a bit crazy with our two littles but we love travel and don't think kids should stop you from doing that. It will be great to see their reactions to baby elephants on the beach in Thailand! I can just imagine it now and it makes me smile. The hubby has always wanted to visit Asia, especially after his family visited a few years ago and they all fell in love with it. The jury is still out for me but I am very intrigued. I love Thai food and hey, it will be sunny and warm!
We would love to visit somewhere like the Lake District too and stay in a cute cottage for a staycation. There are so many places that we haven't visited together, the Lake District and Cornwall being just two of them so it would be great to get something booked in. A weekend getaway would be fab, perhaps for the hubby's 30th this year, and enjoy some hiking. Who knows how much we could get done with the kids but we enjoy lots of nice walks and hey, the scenery is great, right? 🙂
Do you have any holidays planned this year? Have you visited Thailand?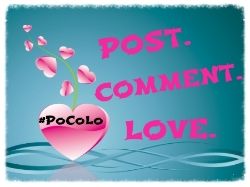 Rebecca x
BlogLovin' | Facebook | Twitter | Instagram
*collaboration