Wow, wow, wow, we are out of July and now in August! I can't quite believe it. But you know what that means, Happy Yorkshire Day today! Haha. The year is flying by. I quite like making this round up post at the end of each month, though. It is nice to look back and reflect on what we have enjoyed over the month. As well as recommendations for you to follow. I like to read these kinds of posts, so I hope you do too. So what have we been up to and been loving in July?
Create & Grow Workshop at Squires Garden Centre*
With it now being the school holidays, I have been trying to think up things that we can do, to keep the children busy. I was told about some creative workshops that take place at most local Squires garden centres. They are workshops aimed for children from around 3 or 4, but I just helped Chloe (aged 2) when we got there.
The children personalised and decorated terracotta pots, which they then planted a strawberry plant in. We have been growing strawberries in our garden for a while now. So Max was super happy to be able to have his very own to take care of and water. I think the workshops are a great idea! They get the children learning all about nature and gardening, as well as getting them involved in crafts. The centre we visited was Reigate, and the workshops there are only in a Monday. The staff were friendly and helpful, and it was a good sized group for the kids to be involved in. The workshops cost £5.75 and all craft equipment and planters are provided.
BEAR Claws
I like to look for healthy snacks for the children when I do the food shop. If we are stocked up
at home, then it makes it easier to be healthy (in theory anyway)! Max loved to take BEAR yo-yos as his snack at nursery school, but we saw the new claws when we were out last month. They are fun, full of fruit and vegetables, and no refined sugar in sight. I must admit that I have been snacking on them too – yummy!
The Healthy Life Cook Book
I have got to admit, I am a bit of a cook book hoarder. I like to make all sorts of different recipes each day; we rarely eat the same thing. I'll try different things and then come back to them. Then try to some more. My latest favourite is the Healthy Life by Jessica Sepel.
I have found the recipes easy to make and simple. They contain ingredients that I am is to using, as well as everyday ingredients. All the recipes are refined-sugar free which is brilliant for me. Having a
abundance of go-to recipes is a big help. Unlike something like Deliciously Ella, there are recipes with meat and fish, as well as vegan and vegetarian options. So more people might feel more able to make more use of this book. There are weekly detox meal plans included in the book too. There is a weight loss plan, a detox and de-bloat plan, as well as a gut cleanse and recipes to help you feel more energised and improve the look of your skin. I have loved using this book and the family have been enjoying the meals too – they are very child-friendly.
So I would recommend getting it! It is £11.89 on Amazon.
Have you done anything or loved anything in particular last month?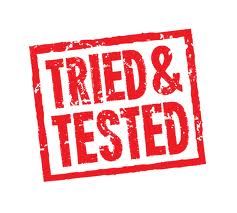 *PR sample / gifted.