A little secret for those of you that may not know me –  I have terrible eyesight! I'm really, really short-sighted and can't see things that are that far away. I wouldn't be able to watch my TV without glasses or contacts. I usually opt to wear glasses most days but have a lovely pair of glasses for when I want to wear them.
I was offered the chance to review some glasses from firmoo.com and they have a lovely range. As I had recently got some glasses for myself I chose to review a pair of prescription sunglasses from their vast range. I've never had a pair of prescription sunglasses before so was excited to try them – they'll be great at the beach and swimming pool on my summer holiday.
There were a lot of frames to choose from all a good price of on average £30 (regular glasses frames are a bit cheaper). If you're not sure which to go for, you can upload a picture to see what they will look like on your face – I found this really useful as I have a very square face so need to make sure they are big enough to suit my face shape.
You can choose the colour of the lenses and adjust your prescription (or just leave blank if you want clear lens glasses or non-prescription sunglasses). The website talks you through a measurement you need to take of the distance between your eyes, which is quick and simple, and then you can order.
The glasses were delivered, from abroad, for around £12. It took 7 working days for them to get to me. This was ok, as it was the only delivery option, but if you're in a rush you will need to plan ahead.
I'm really pleased with my glasses. I really like the quality of them, they're really sturdy, like the look and colour of them and the prescription is spot on.
If you want to try a pair, you can get your first pair free (just need to pay for lenses and delivery). Click HERE if you're interested in that – I think it's a really good deal. I would definitely recommend Firmoo Eyewear to you.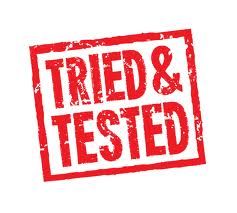 Rebecca x
BlogLovin' | Facebook | Twitter | Instagram
*I was sent the glasses free of charge in exchange for an honest review. All thoughts are my own.