Basically, who doesn't love flowers?
Particularly when they are delivered straight to your door!
This gorgeous bunch was delivered from The Flower Studio and they are just so gorgeous, really adding a pop of fresh, bright, colour to the room. They arrived in a large, but not overly large, cardboard box. They were wrapped beautifully and the stems were even wrapped up with several layers and a water soaked lining to keep them really fresh. Perfect for when you are ordering for someone else and won't see the bunch in person , at least you know they will arrive in one piece and looking good.
The Flower Studio have a large range of flowers starting from just under £20. All the bouquets are handmade and hand tied. I loved that the stems were all tied together and large leaves are used to decorate. Not only did it make it all look good in the vase but when you take off the wrapping, the bouquet keeps the shape. I'm often disappointed when you get a regular bouquet and you just put the flowers in a vase individually and there is no shape to them.
I would really recommend The Flower Studio, particularly for gifts. I live quite far away from most of my family so I know it is somewhere that I could look to to order a gift and have it sent straight to them (and as it is online, I could always leave the page open of my favourite ones, on hubby's iPad so he gets the hint) 😉
Do you have any event you need flowers for or someone's birthday coming up? If you use the code WELCOME at the checkout, you can get £5 off your order.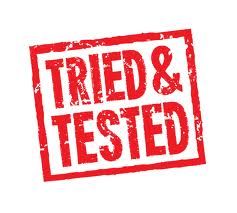 Rebecca x
BlogLovin' | Facebook | Twitter | Instagram