We recently went to Rome for the husband's 30th birthday. Living in the South East, we obviously tend to fly from Gatwick or Heathrow and on this occasion we flew from Heathrow, terminal 5. I usually enjoy the airport experience and like time to have a browse in duty free and something to eat before we fly. I know a lot of people find the airport stressy but I really don't (though I know some people can). I wasn't aware though that certain beauty services were available at Heathrow, like facials and makeovers, all complimentary.
I was invited to try out the services before we flew and it was amazing! There are lots and lots of options to choose from and they are all relatively quick, as at airports, time is usually pretty tight. I went for a 15 minute 'Refresh & Fly Mini-Facial' with Sisley Paris and then, I had a 10 minute makeover with the lovely ladies over at Urban Decay. All the beauty stands in World Duty Free, terminals 2 & 5, do something, so you could have makeup done from MAC, NARS, Dior…. the list goes on. If you have even more time, some of the other terminals have full body massages available – ah-may-zing! The husband was even treated to a hand massage over at the Jo Malone counter  – if only I'd taken a pic for evidence! 😉
The facial with Sisley was amazing, my skin felt so good afterwards – their products are gorgeous! I wasn't wearing much makeup but they took the face make up as I had mentioned I would be having my makeup done afterwards, so no need to worry about not wearing any to the airport or thinking you can't have a facial because you have makeup on etc. I haven't used much Urban Decay either but have heard such good things about their products so I was excited to have my makeup done using their products. I bought a foundation afterwards as I loved it and needed a new one, but there is absolutely no pressure to buy anything after a treatment.
They staff were completely brilliant and very skilled at what they do. They talk you through all the products and explain everything about how it will help your skin, particularly when flying, and keep the makeup light for travel. I felt really relaxed and the staff were really helpful with the flight times and would check on gate numbers and departure times for you – the treatments are the perfect way to chill out at the airport.
The whole experience was fantastic, I would really recommend it to anyone. We were traveling minus the children so it made it a bit easier, but the treatments don't take long so if they were with us it would be realistic to leave them with the husband whilst I had a quick treatment. You can book ahead of your trip to guarantee a particular treatment and time or you can see if there is space on the day.
Do you find airports stressful? Is this something that you would consider?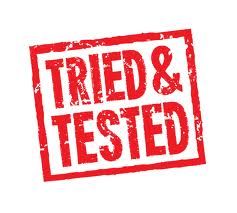 Rebecca x
BlogLovin' | Facebook | Twitter | Instagram
*the treatments at Heathrow are complimentary but I was given some products in exchange for an honest review.