I'm pretty sure you will all know, but Christmas is just around the corner! Unless you are super organised and have all your gifts sorted, then I would really recommend getting one of your loved ones 'The Book of Everyone' for Christmas. Even if you have got your presents sorted, I think this totally fab book would make a perfect stocking filler.
The Book of Everyone is a book (can be an e-book, paperback or hardback), that you personalise for yourself or someone else. You log onto the website, fill in a few things about the person the book is for (name, DOB, their relation to you), and then you can view the book.
It is a completely unique book, just for the person whose name is on it. It has information about what was popular the year they were born, the fashions, who was number 1, the best selling book that year etc, completely personalised facts and statistics. It also has fun little things about how to spell their name using sign language, information about their star sign, their population number, how much a pint of milk was when they were born – the list goes on! Its a little look back at the world they were born into and I think it is lovely and nostalgic. It is such a fab present and I'm really pleased I've been able to get one for my mother-in-law. She is big into family history and I know she would love this little keepsake.
You can change the colours of the cover and different pages, as well as pick which superhero suits them and their personality so there is literally no other book like it. You can add photos and change a few little bits of wording.
You can view everything on the website before you order, so you could just take a peek at what yours would look like. The website looks really good and was really simple to navigate and to edit and add pictures. The delivery was really quick too so I can't recommend this enough.
What do you get the person that has everything? Definitely their own 'Book of Everyone'!
The books range from £7.50 for a digital copy, £19.50 for a paperback copy, £29.50 for a hardcover and £49.50 for a deluxe edition and you can order HERE. The copy I have is a paperback version and I think it is totally worth the money. Free delivery to mainland UK too. (Plus, if you order one before Christmas you can use the code REBECCACF15A141E3 to get 10% off your book).
Now I just want someone to make one for me! 😉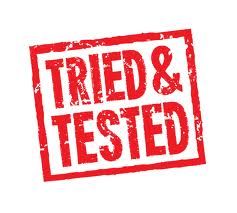 Rebecca x
BlogLovin' | Facebook | Twitter | Instagram
*The book was gifted in exchange for an honest review.