I am a bit of a fan of customised things so I was eager to try out a personalised case for our iPad, from GoCustomized. They do a range of custom cases for different phones and tablets, in several varieties. I chose a case that has the front and the back but you can just order a front cover for the iPad.
The website was really easy to navigate and upload a picture of your choice. I chose to upload a picture that we took ourselves, as I wasn't sure if I wanted a photo picture on it or not. You can add text etc but didn't really want to on our one. I am very impressed with the quality of the upload and the finish on the case.

I was a little disappointed with the back cover when I first saw it. It was clear plastic and I thought it looked a bit tacky. Once it was on the tablet however, it looked good and I was pleased with it. As you can see in the picture, you can hardly even tell that it has a cover on the back.
The prices obviously really vary from item to item but I think they are very competitive and not badly priced at all. Phone covers start from £13 and tablet covers start from £29 – shipping is completely free, bonus!
Overall, the case is sturdy and durable. The print is great and the front cover is just like the quality of the ones that you get for your iPad from Apple. I would completely recommend Go Customized.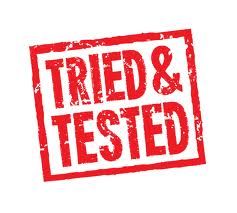 Rebecca x
BlogLovin' | Facebook | Twitter | Instagram
*I was gifted the tablet cov in exchange for an honest review. All thoughts are my own.