We were set a challenge for a pre-Christmas detox to have nothing but fruit and vegetable juices for a week (with a few nuts and beans thrown in for good measure). So with some of your new year resolutions possibly to have a detox or shift a few pounds, I thought I would share some of the recipes I used and what I learnt.
First, juicing is hard! I have never done a liquid diet before so one of the main things I struggled with, and it may sound bizarre, but I missed not being able to chew anything! I felt good after the whole thing though and had clearer skin.
Hubby reported a lot more energy, particularly no post-lunch slump. I can't really say the same as I am basically tired all the time (and pregnancy doesn't exactly help the whole energy thing, for me anyway) but I would recommend giving it a go. I think three days minimum is the best to see the full effect of juicing.
Anyway, onto the recipes. I tried to have the majority of the juices be vegetable based as fruit has a lot of sugar. Even though it is natural sugar it still effects your sugar peaks and troughs in your blood, and for me and my body I know its not the best. So here's a variety – give them a go and see what you think:  
The Purple One – for one serving, put 2 carrots, 1 raw beetroot, 1 stick of celery and 1 apple in a juicer. Stir and serve.
The Green One – for one serving,put 1 apple, 1 pear and 2 broccoli florets into a juicer. Scoop out the centre of 1 kiwi and blend all together to serve. T
he Orange One – for one serving, put 3 carrots, 2 apples and a chunk of fresh ginger into a juicer. Stir and serve.
The Breakfast One – This is more of a smoothie rather than juice but for 1 serving put 1/2 orange, 1/4 pineapple, 1 banana, 40ml skimmed milk, 50ml coconut milk in a blender until smooth. Stir in a sprinkling of oats and then serve.
The Naked One – This is a good recipe for a copycat version of the green naked juice. For one serving, juice 2 apples, a handful of pineapple, 1 mango, 1 kiwi, 1 banana, a chunk of root ginger and 2 handfuls of baby leaf spinach. Stir and serve – this is my all time fave juice!  
The great thing with juicing is that you can change things to taste – if you don't like ginger much then don't add as much, or if you have more pineapple to finish off before it goes bad, then add a bit more. Its really flexible and you can change the taste so that its perfect for you.
Are you thinking of giving a juice cleanse a go? Let me know!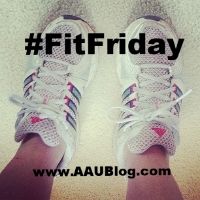 Rebecca x
BlogLovin' | Facebook | Twitter | Instagram