There are some gorgeous things for the home, particularly at this time of year, that I am majorly lusting after.
Here are some of my top picks that I have found out and about (or online) lately (take note Mr U): 😉
1. Weekly Planner Chalkboard from Sass & Belle (through Amazon) – I have come across Sass and Belle in the past few months and I basically love everything they sell, so cute and chic. I like to meal plan and instead of having random scrap bits of paper with what I have bought for, I think this little chalkboard would be perfect. At £7.99 too it's pretty much a bargain.
2. Eat Seasonally Print from Tigerlilly Quinn Shop – I think our kitchens often get neglected in terms of décor and I fell in love with this print when I saw it. Not only does it look cute but eating seasonally is something that I try to do, so bonus points for reminding me what is in season and when. It is an A4 print which I think is the perfect size and costs £12.
3. Frosted Lanterns from Anthropologie – how cute are these?! I'm so glad you can finally get Anthropologie products over here now. I came across the brand fell in the states a while back and fell in love with basically everything. Starting at only £4 they are absolutely adorable and I'd be totally justified in getting more than one, right?
4. Decorative Boat from Matalan – When we moved into our house, we totally redecorated everything, complete overhaul. Only until recently though have we finally got around to decorating the downstairs bathroom. We've gone for quite a neutral theme and I'd love to make it a nautical theme and this boat is perfect to go in. It is £8 and I really like it.
5. Brown Chevron Pillows on Etsy – Our sofas are brown leather and so far we  just have some brown leather cushions on them. I would really like some more cushions to compliment them. I love chevron prints so these ones I found on an Etsy store work perfectly. Priced at £10.47 each.
Anything you really want to buy for your home?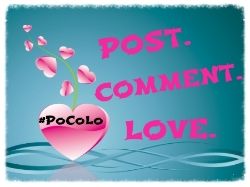 Rebecca x
BlogLovin' | Facebook | Twitter | Instagram
*not sponsored