I haven't eaten cereals for quite a while now. When I was working full time in the health and fitness industry, I had a few consultations with a nutritionist and it was a revelation to me that cereal was full of sugar. I thought Special K was meant to be healthy and make me lose weight? Anyway, so after that I avoided cereal like the plague and from then on, breakfasts consisted of eggs mainly and overnight oats.
As a result I have been really picky with what cereals my children have. My favourite one is a natural one, only sweetened with coconut blossom nectar – sounds fancy but it is actually really reasonably priced. I was introduced to Freedom Cereals recently, the new 'Keep Me Going' cereals and was interested to give them a try, particularly for a new option for the children.
It is a whole grain barley and oats cereal that has less sugar, less fat, less salt but more fibre than regular wholewheat cereals (8 times less than something like Special K). It also has a low glycemic index, which I know means it will help to keep you fuller for longer – hence the name!
We have all been trying these cereals and it is a thumbs up from us! Each pillow is fairly small so perfect for the children to have and Chloe has even been having them dry as on-the-go snacks (I've tried them like that too – not as bad as it sounds)! Max and Chloe have both eaten it and we haven't had any complaints – always a bonus for picky children. 
The cereal isn't the tastiest I have ever eaten but it tastes fine and it definitely does the job of keeping me full. I have been really conscious lately of how much I am eating and snacking and I definitely haven't felt the need to snack before lunch, after eating these cereals.
I have tried it with just milk and with berries and yogurt – tastes good both ways but I do prefer it with yogurt.
They can be bought online from Ocado (if you buy from Ocado for the first time, you can get £20 off your shopping and you can get free delivery passes too). It would be good to them in supermarkets but it is just early days for it.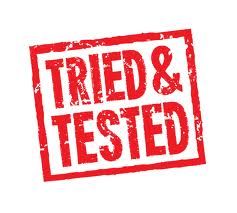 Rebecca x
BlogLovin' | Facebook | Twitter | Instagram
*I was gifted boxes of the cereal in exchange for an honest review. All opinions are my own.