Ski season is here! In Europe, it is one of the busiest times to ski, with February half-term the peak time for families to ski and enjoy their time on the slopes. With many people skiing for the first time, or having not done it for a year, it is important to remember some key things to keep you and your family safe when out on the slopes. I haven't taken the children skiing yet, but I have loved it when I have gone. It really is a feeling unlike anything else; snow and skiing is really magical.
If you know me, you know that I am a huge fan of the sitcom Friends. With words of wisdom for any occasion, there are a few that could help you get ready for your very first ski trip:
Layer Up
Being out on the slopes all day can be tiring. You are being physical, but hours in the cold snow can take its toll and leave you feeling cool. Like my old friend Joey, has said "could I be wearing any more clothes?"
Know what to do in an emergency
If you get lost, which can happen if you go off piste, you need to know how to call for help (or should I say pleh)? What would you do if you fell and broke your leg? Would your phone signal work?
Remember to pack your keys
Make sure that you have all that you need to get back into your hotel, otherwise, the closest you will be getting to the slopes is going 'shoop, shoop, shoop,'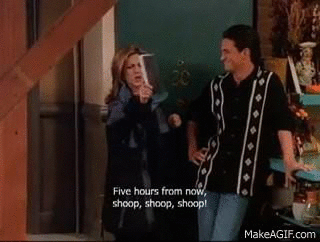 In all seriousness, Children might have never skied before, as well as the adults in the family, so going through some of the basics can make such a difference. Luckily, Piste X Code has the help of their mascot Monty, to help children learn more about being safe on the slopes.
When we're clear on the rules of the piste, there will no doubt be some accidents that are prevented. In fact, it was two mums that live on the ski resort of Morzine that were driven to start Piste X Code, after seeing firsthand tragedies on the slopes. The Piste X Code is a list of eight ways you can keep yourself, your children and others safe on the pistes.
Piste X Code
Ski and snowboard within your ability
Consider your choice of path
Think about where you'll stop
Be aware of your surroundings
Set a good example for children
Respect Piste signs and markings
Your role if there's an accident
What else can you do?
There are so many accidents happening at ski resorts that are completely avoidable. By sticking to the code, you are much more likely to keep safe. I last went skiing as a newbie, and the group I was with wanted to do some black runs. I knew this was not for me, so I just stuck to the blues and greens, which was much happier for me. Skiing or snowboarding within your ability and choosing the best path for you is vital.
Take the Piste X Code Quiz to test your knowledge and see if you are ready to hit the slopes.
Are you going away in the half-term? It would be great to hear what you think.
*this is an entry to the Ski Safe Blogger Campaign by AliKats Mountain Holidays and Piste X Code. All thoughts and opinions are my own.