I pretty much love Kilner jars! I am so glad they are a trend because I think they are so versatile and funky. I have just had plain Kilner mugs before and a couple with lids and straws. I didn't know there were any other options until NuCasa got in touch with their Kilner Cocktail set. There is a cocktail shaker set, that includes mugs, and a dispenser. I have been lucky to review a set, and then there is a set for one of you up for grabs, too.
Kilner Cocktail Shaker Gift Set (RRP £22.50)
Though I am not a cocktail drinker, the recipe book that comes with the set includes non-alcoholic options. I have enjoyed trying the recipes out and using the different components. In the set, there is a large (1 litre) jar that has a lid. So you can use it for pretty much any drinks or juices that needs to be sealed. Great to take for trips out or picnics. The lid of the jar also has a detachable measuring cap, to measure the spirit, or fruit juice in my case! There is a wooden muddler to press it all through, and as I have mentioned, a recipe booklet.
I think the quality of the set is great and I have used the set plenty of times since receiving it. The value for money is good too. If you didn't think you would make use of this yourself, then I think it would make the perfect gift for someone. You don't just have to have a cocktail for the glasses, so having the set in is great for smoothies, juice or my kids like to have their milk in there. I think the set is great addition for any kitchen, keeping you prepped for parties or gatherings. Why does a glass mug with a handle make our drinks so much cooler? But they do and I love it!
Kilner Cocktail Drinks Dispenser (RRP £23.99)
The drinks dispenser is amazing too. I have wanted one of these for a while. I think it is one of those things that I have wanted for a while, but aren't necessarily something that you would buy for yourself. The size of it is brilliant (6 litres), so you can keep well stocked up at parties, BBQ's and other events. I think it looks super stylish and am always just thinking of something new that I can use it for. It always gets comments when it is on the table.
Again; the quality of this product is great. I think it is good value for money too. If it isn't something you would treat yourself too, then I do think that it would make a great gift. Especially if you have someone who loves to plan events and parties.
The screw on lid and little twist tap is simple and easy to use. It works well and flows well. I like that the tap element isn't too low down, if that makes sense. It doesn't have to sit right on the edge of a table, which with little ones around is pretty important. That does mean that it is hard to get the last 500ml or so of liquid out of the dispenser. Not the end of the world, though.
I would completely recommend these items to you. They look good and work really well. Have you ever tried any Kilner products before? You can follow NuCasa on Twitter here and you can view their Kilner range here – I want it all!
For your chance to win both of these items, all you need to do is enter via the Rafflecopter form below.
Good luck! You have until 25th October 2016 to enter.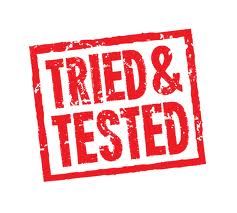 *the items were gifted in exchange for an honest review. All opinions are my own. Competition terms and conditions through NuCasa.