With summer here, there are a few things that are a must. Holidays, barbecues, and ice creams are a must, right? Another thing that is on the list of things that are imperative over summer, is sunscreen. It is so important to have a good sun protection over the summer months. So I have been testing out some Ladival sunscreen with the family, to see if it is the favourite sun screen that we want to use.
First of all, the reasons for sunscreen are plenty. It helps to avoid premature ageing, and wrinkles. Sun damaged skin can decrease the elasticity of your skin and stop the chances of free radicals forming. They can damage the skin's cells and even DNA.
The after sun from Ladival helps to repair the damage that might have occurred during the day. It helps you to repair DNA damage, as well as reduce the soreness and redness from sunburn. I liked the texture of the after sun gel, as it was just as it says; a gel. I have used plenty before that are all quite runny, if that makes sense? In the heat of the day they get even worse and it is a bit of a nightmare to apply. I found it cooling on my skin and it was free from scent. You know that it is hard to get scents in sunscreens to be natural, which can be a little worrying. All of Ladival's products are free from:
preservatives
perfumes
colourants
fats
parabens
It is so nice to know that the products aren't just full of junk. Extra piece of mind when applying lotions on my little ones. I found them easy to apply, with a mixture of pump sprays or just squeezing the bottle. The Ladival range of creams are great for little ones with eczema too. So perfect for little ones with sensitive skin.
I found the coverage and protection from the sunscreen really good. The creams weren't oily or greasy to apply either. They were resistant to water, though we did apply more after we had used them in water.
All in all I have been really pleased with the products. They are a little pricier than some sun screen lotions, but I like that they don't contain lots of junk. The prices start from £10 for 200ml. I think they are worth the money for the quality of the product that you get. I look forward to using them again.
Have you ever used Ladival lotions before?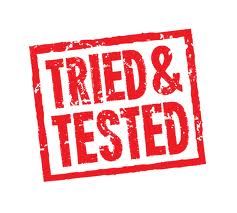 *the products were gifted in exchange for an honest review. All opinions are my own.