Max is growing super quickly and would you believe it, he's off to pre-school in September. I try to do as much learning and creative things with him, as much as I can fit in with Chloe, so he will definitely be ready for it. When we were sent a CD full of songs perfect for little pre-schoolers, we were thrilled.
I must confess though, we no longer own a CD player other than in our car. To be honest though, I found that that is the perfect place to use it. Max and I would listen, sing-along and talk about the songs and if anything we could see on our journey related (one of the songs is called 'They're Digging Up the Road Again', which I had to have a giggle at). They are really cute little tunes, different to your usual nursery rhyme songs, and they have full choir and orchestra playing.
The idea of the music is that the songs are catchy to help them learn new words and tunes but also that the songs are relatable, describing family members, foods, mini-beasts in the garden,  moving house and so on. I think it's such a great idea as as great as nursery rhymes are, children can't really relate to Humpty Dumpty or BaaBaa Black Sheep. Max really responded well to the songs and asks for the music when we get in the car; they're definitely catchy!
The songs are different to anything else out there which I think is a good thing. There are 11 songs in total on the CD and the running time is just over half an hour, so again, I think it's perfect for most car journeys. You can also go to the website to watch some related videos that are based on illustrated originals by Peter Seal.
I would recommend it to anyone with pre-school aged children. You can get the songs in CD form, direct from the website www.jerrycomusic.com or from iTunes and Amazon MP3. The CD is £8.50 which I think is a totally reasonable price for what you get (the download price is slightly cheaper).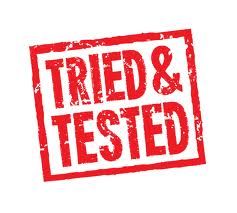 Rebecca x
BlogLovin' | Facebook | Twitter | Instagram
*I was sent the Little Big Songs CD free of charge, in an exchange for an honest review. All thoughts and words are my own.