I received the most beautiful parcel through the other day, literally the prettiest little parcel I have ever had and it was full of lovely, organic baby products. I had never heard of Little Butterfly until now but I would definitely get the products again.
I tested out the head to toe wash and the nappy cream with Chloe (well, Max has been trying out the bubbles too). Firstly, before I had even opened them I was so impressed with the packaging. Each in an individual box and then a lovely bottle with wood-effect lids. They are really pretty, which sounds illy when you're talking about nappy cream and baby wash, but they really are. They would make lovely new baby gifts as they are so striking and seem like a bit of a treat.
When I opened each product, both smelled amazing. Not an overpowering scent, it is pretty subtle but that is what you want for a baby product. I was constantly impressed by the products and the did 'exactly what they say on the tin' perfectly. The nappy cream is quite thick and rich but it absorbs in perfectly and isn't greasy. It can treat nappy-rash but also just to moisturise the skin. I was so impressed I may have used it on my own face and neck…
The body wash has a gorge combination of cucumber and buttermilk so it can moisturise and condition the skin, whilst of course, creating some ever important bath bubbles. I am quite in essential oils too and I noticed the body wash has mandarin and orange essential oils which are both really calming. I really noticed softer skin when I got the kids out of the bath.
The thing I was most impressed with about these products, and why I would use them again, is because of their organic ingredients. Nothing better when using on skin, especially delicate baby skin. I recognised the ingredients, nothing on there I couldn't pronounce (always the guide I go by) and no crazy chemicals.
The Little Butterfly range starts from £24 so they are a little pricey, but you get what you pay for as they are quality, natural and organic ingredients. I don't think I could go back to using supermarket own versions now!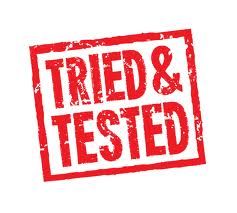 Rebecca x
BlogLovin' | Facebook | Twitter | Instagram
*I was sent the products in exchange for an honest review. All thoughts are my own.