Several weeks ago, after I got back from visiting my sister and baby quads in the US, I found the husband had booked some tickets for us to go and see Memphis, in the west end. He must have been missing me! We both love musicals but it isn't often we get to see a show these days so we were both really looking forward to it – it did not disappoint.
In one word – AMAZING

We took the opportunity for a rare date night and so I headed off into London to meet the hubs after work. We had a gorge meal and then went to the theatre, darling!
I was looking forward to seeing Beverly Knight as she was the leading lady in it, and have been a fan of hers since I was a teenager, and goodness me, she was fantastic. So bloomin' good! The rest of the cast was brilliant too but as the lead, I just thought that she was outstanding.
The story is great. I am really into the 50s kind of era, for the fashion and the music, and the show is great for all of that. The cast are great and you really get along with characters and can feel for them and empathise. It was really moving in parts and just goes to show how far the world has moved on and changed these days.
The songs and music are catchy, with a mix of up-tempo and slower songs. I love the dancing and the costume changes – just everything really, west end shows are the best!
There isn't anything particularly dodgy in it, a small amount of bad language and twice use of racial language. As a result, I wouldn't recommend if you are offended or bothered by that. Otherwise, I would recommend to anyone. Though if it was a film I would rate it a 12. Not suitable for young children but older children it would be fine for. I thoroughly enjoyed it and would jump at the chance to see it again – the whole theatre was on their feet in the closing of the show, a standing ovation must be good!
Have you seen Memphis? What is your favourite show? Let me know in the comments 🙂
Linking up to Let's Talk Mommy's Share with Me & Super Busy Mum's Mad Mid Week Blog Hop.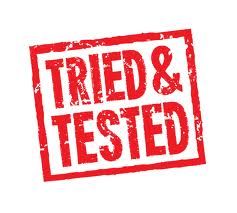 Rebecca x
BlogLovin' | Facebook | Twitter | Instagram
*No compensation was received for this, we paid for the tickets. Just loved it so much I had to share our thoughts on it.