This has go to be one of the most fun products I have been sent to review. Who doesn't want a loch ness monster in their kitchen, that serves a function too? (Don't answer that). Jokes aside, it is a really cool item and would make a great gift. Yes, it's a little bit quirky but I think those kinds of things make the best gifts; things that you wouldn't just go and buy  for yourself. The MenKind website has quite a lot of cool and unique gifts for men, obviously including this, but other things for the home and garden, little gadgets and personalised items.
This Loch Ness monster does exactly what it says on the tin – it has an oil pourer (the head), a pepper shaker (the hump), and a salt shaker (the tail). It is a really handy size to have in the kitchen, not obtrusive at all and looks good on the table when having guests over. It holds a good amount so you're not constantly having to refill it so pretty perfect for what it is.
The set is made from ceramic so it's nice and sturdy, with a slight shine to it and the stoppers are made of silicone which make it really easy to refill each section. The set costs £12.99 which I don't think is too bad for a gift like this. The delivery was really quick too so I would recommend MenKind if you wanted to buy this or any other of their products. I often get stuck on what to get for the men in my life (homemade gifts usually don't go down too well), so I will definitely be bookmarking MenKind.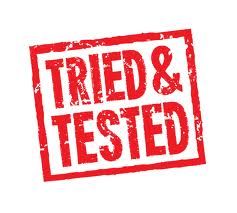 Rebecca x
BlogLovin' | Facebook | Twitter | Instagram
*I was sent the product free of charge, in exchange for an honest review. Words and thoughts are my own.