I am certainly not a beauty blogger as such, but I am a woman and I like to take care of my appearance. So I was happy when an email dropped into my inbox inviting me to have a microdermabrasion treatment at one of the ProSkin Clinics in London.
Microdermabrasion was just one of the treatments on offer but after reading about it, I thought that that would be best suited for my skin. While I was looking at the treatments available, I was so impressed by the range that they had (just gutted the 3D-lipo wasn't available for review) 😉
So after an easy and simple appointment booking system, I waited for my appointment at the Shepherd's Bush Clinic. It is right across the road from the train station and from Westfield shopping centre, so it isn't hard to miss.
All of the staff that I came across were so lovely and really helpful. There were a few forms to fill out but it was all explained. I was then taken to the treatment room where I had a consultation. Though I had booked in for a microdermabrasion, I was told that it wouldn't necessarily be that treatment, as it depended on my skin.
Part of the consolation included putting my head in a little box so that my skin could be analysed under ultraviolet light. There was a mirror in there so I could see everything and it was so interesting! I could see the areas of my face where there were excess oils, see dehydrated patches and even spot where I have sun damage on my face. A little scary but fascinating (will liberally be applying sunscreen from now on).
It was decided that microdermabrasion would be the best for me, to clear out my skin and help to prevent fine lines and wrinkles. The treatment uses a diamond tipped 'stick', for want of a better word, which has a mini-vacuum inside. The vacuum sucks out the rubbish in your pores and the tip of it essentially 'sands' down your skin to open your pores. It didn't hurt at all, though. Just felt like a little vacuum was sucking on my face – if that makes any sense?!
After I had the treatment, my lovely aesthetician put a hydrating face mask on my skin. As you can see in the picture below, the treatment leaves your skin to be a little red but this had gone by the time I was home.
I found the treatment so relaxing and have really seen the positive affects of it. I was told that within the next 24 hours or so, any spots that were under the surface would come out, and they did. but after that, my skin has looked so good. Really clear and smooth!
The treatment would cost £49 and it takes about 45 minutes, including a little consultation. I was told that the treatments would be recommended every 4 weeks or so. I'm not sure if it was something that I would have that often, but it is definitely something I would treat myself to or ask for for my birthday. Though I would go to one of the clinics that are a bit closer to me (like Bluewater or Guildford), just simply for the time to travel. The staff at Shepherd's Bush were lovely!
Have you ever had one of these treatments or would you consider one? All in all I would recommend ProSkin to you. They have a wide range of treatments, including things like tattoo removal, and the prices are very competitive.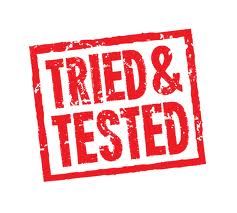 *the treatment was offered in exchange for an honest review. All opinions are my own.
To read more about how I work with brands, please click here.