I was so pleased to have been sent a copy of 'my Given Name' for both Max and Chloe. It's the loveliest book I've seen in a long time! It follows the adventures of Bindee, the Stork that can't fly, as he walks to the Wizards Castle to deliver a birth certificate and collect a newborn, then deliver the baby to its new home. The stork meets lots of different animals on the journey, the first initial of each animal he meets spells out either Max or Chloe (I love personalised things)!
I really like how the book is so individual for your child and leaves such a positive message. Each animal they meet has a lovely message too – something inspiring, motivational and something to build confidence. It is fairly wordy so would be best from about 4 and up but Max enjoyed having me read it to him and telling me the animals he can see. It was wasted on Chloe… there is time yet though 😉
It would make a sweet little gift for a relative or friend – it is so unique and really cute. Plus, it has the added element of when they are starting to learn letters and recognise their name, they can see it on the pages and the letters that make up their name.
The books retail at £16.99 and can he bought HERE.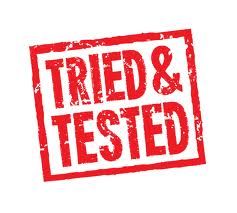 Rebecca x
BlogLovin' | Facebook | Twitter | Instagram
*We were gifted the books in exchange for an honest review. All opinions are our own.