I have loved the Nakd snack bars and other products so I was excited to try out their new fruit and nut nibbles, especially as they are dairy and gluten free. In an effort to lose some weight I am on a gluten-free and 'kind-of' vegan diet so these are the perfect snacks for me right now (though you obviously don't need to be vegan to eat them)!
The ingredients are dates, cashews, raisins and some natural flavouring so its so nice to know there is nothing artificial in them and they only have natural sugars from the fruits in them. There are five new flavours and we loved every single one. Falvours include strawberries and cream, fruit salad and tooty fruity – the nibbles literally taste like sweets but of course are much better for you than eating sweets.
They are perfect for on the go snacks (especially when I'm feeling disorganised and haven't prepared any healthy snacks) and the kids loved them. They are the perfect size and softness for Chloe and Max thought they were really tasty – and that is coming from a rather fussy three year old!
They can be found in Asda and retail at 80p each.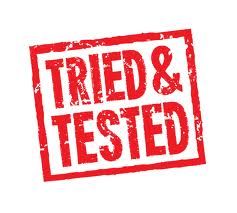 Rebecca x
BlogLovin' | Facebook | Twitter | Instagram
*Thanks to Nakd for our hamper. All opinions are my own.