If I have some healthy snacks made and ready to go in the house, I find it so much easier to stick to a clean-eating diet. I have tried different snack and breakfast bars so thought I would try an alternative no-bake snack; protein bites.
They are made from general store cupboard ingredients, nothing super fancy needed, and they are really quick and ridiculously easy to make. I used SuperVitality Raspberry & Acai protein powder and it tastes great, but you can easily omit the protein powder for some delicious energy bites.
No-Bake Protein Bites
Servings: 18
Difficulty: easy
Ingredients
1 cup oats ( I used gluten-free)
1 scoop protein powder
1/2 cup nut butter (I used almond)
1/4 cup unsweetened apple sauce (you can buy this or just make your own boiling chopped apples with some water and making a puree)
1 tbsp honey or agave
Mix-Ins (optional) – any thing that you like such as dark chocolate chips, raisins, chopped nuts, goji or chia seeds.
Method
Mix the oats and protein powder in a bowl.
Mix the nut butter, apple sauce and honey in a separate bowl. Add to the oat mixture when well combined. Add in any mix-ins.
With clean hands, get your hands into the mixture, mash and press it all together.
When you have one big dough ball, divide the mixture until you have 18 lumps. Roll into balls.
What do you think? Let me know if you give them a try!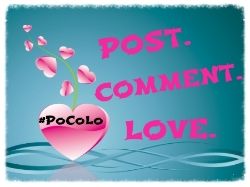 Rebecca x
BlogLovin' | Facebook | Twitter | Instagram