With Mothers Day just around the corner (my first as a mum-of-two), I just thought I wanted to write about being a mother and what it means to me and share just some of the things I am learning. If no one reads it, other than my kids when they are older, then I don't mind – I just want it documented.
This time last year I was 9 months pregnant and waiting for our baby girl's arrival. I was hoping she would be here in time for Mothers Day but as per, she was a week late. I have been a mother for three years now and there are lots of things that I have learnt. In my opinion, I think I wouldn't have been able to change and learn things without becoming a parent. There is nothing like it.
I have learnt to be more patient. You basically have to be. You suddenly can't do what you want to do and when you want to – that was the initial patience learning curve for me. My kids don't limit me doing things though, I just have to do them differently (and with much more organisiation). Then patience develops and as the children change and grow, so must the patience. The patience you need for a newborn is very different to the one you need for a toddler. It has made me a better person though, I can see that I am much more calm, and kinder, than I use to be.
Like mentioned above, I have learnt to be organised. Before I had children I would have described myself as a bit of a 'Monica'. I thought I was organised and liked to have things in order and a tidy house. But that was nothing to how organised you need to be with children (if you want to be anywhere on time that is). Take a trip out. I need to plan what time I need to get up, because I need to be showered and dressed before the kids get up. Then factor in breakfast / breastfeeding time and length of time for getting kids dressed. Pack lunch making time and then a few minutes spare to check nappies and get shoes and coats on. All that with making sure their clothes are clean and dry and that there is actually food in the house to make lunches with. I don't want to seem like I'm complaining because I'm not, its my life and I love it, just trying to emphasise that I had no idea what being organised really meant!
I have learnt to be nicer, gentler. I was never a nasty person but I was quite harsh sometimes and just told it how it is. I think having children has made me so much nicer and kinder. I'm a big softie now really but my sisters use to nickname me 'ice queen' when we were teenagers, so I think it must be an improvement! I love being the one that they want a cuddle with when they are hurt or just want to sit with as we watch a movie and want me to play with their hair. I guess the patience thing has a lot to do with it but I think you automatically become a kinder and more gentle person, when you have kids as a little baby is completely reliant on you. You get back to basics with kids as they are so cute and innocent so it is really refreshing to be around them and see things how they see them.
I have learnt perspective. I was mega into fashion, makeup and shoes before I had kids. I still am, but now instead of just hitting the shops constantly and getting the latest handbag, I would much rather spend the money on the kids and get something they would love. I still like to take care of how I look but some days, yes heaven forbid, I actually leave the house without makeup on. Non-mother-me would never have done that! I think perspective helps massively. Would I want a little bit more sleep because I was soothing my sick baby through the night or need that 20 minutes to do my mascara? I guess I am more comfortable in my own skin now too and less bothered about what others think about me.
I am constantly learning and I think that is what motherhood is, a big learning curve, and there is no manual to help, just our unique and special little babes on this journey with us.
I am so thankful I have the opportunity to be a mother to my gorgeous two. I always wanted to be a mum at some point but didn't know just how much it would change my life. But change it for the better.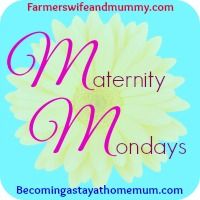 Rebecca x
BlogLovin' | Facebook | Twitter | Instagram