One of the many things I love about having children is the new experiences that we can all do together. I grew up camping quite a lot and have many fond memories of being on holiday around Europe camping with my parents and siblings. It isn't something that the husband and I have even done together yet, so we it was perfect timing when we were able to head over to a Feather Down Farm to have a weekend of glamping. We thought it would be a good way to see if camping is something that we wanted to get into with our family, but with all the luxuries of your own flushing toilet and a hot shower!
The farm we went to was Mill Farm in Lurgashall, West Sussex, situated in the South Downs National Park. It was still just over an hours journey from us, so still felt like we were going 'away'. we were heading over for a three night stay from Friday evening. The area it is in is just stunning. There are lots of walking routes in the areas, as well as having the farm that you can roam and explore.
After getting settled into the canvas lodge on Friday night, we roasted marshmallows and the kids made s'mores before bed. The fire had been lit for us before we got there which was brilliant. Then we had our first night in the lodge. The beds were super comfy and it was so nice to be sleeping off the floor and not in a sleeping bag. The lodge has 3 sleeping areas. One room with bunk beds, one double room and then a double bed in a 'cupboard'. Max loved having that as his little hiding space and it was the warmest room in the lodge. Having said that, we were never cold. We didn't always have the fire on, but I imagine in colder months you probably would want to have it on all the time.
Some of the activities that we did were visiting Petworth House and Park – we love our National Trust membership! We ate at a gorgeous restaurant, the Lickfold Inn, that was less than two miles away from the farm. It was such an amazing lunch, though I did feel slightly underdressed turning up in my Hunter wellies! We had walks in the area and also had a tour of the farm. The kids loved seeing all of the animals like chickens, pigs and horses. They also were able to feed the lambs which they loved. It was such a fun, hands-on experience for them as we don't get to visit farms like this often. The farmer and his family were really lovely and you can tell that they are all passionate about what they do. There are lots of walking routes and other National Trust sites in the area too.
The lodges had everything that you needed. I liked that you didn't have to think about taking cups, bowls or plates. I liked that there were towels in the lodges and all the bedding that you would need. There was a cool box area to keep things cold and you could cook on the stove / oven. We kept our meals pretty simple but there was everything that we needed to cook. There is a little shop onsite with some essentials and then you just settle up on your departure day for how much you spent.
It is certainly my kind of way to camp. I would definitely consider a Feather Down lodge again as they are equipped with everything that you need. The lodges are comfy and cosy and mean that you can pack relatively light for a weekend away. I can't really think about anything that I didn't enjoy really. You know to expect no electricity as you are still camping, but it is the perfect in between a hotel and actual camping.
You are still close to nature with plenty of animals just wandering around. The kids found it hysterical when chickens were trying to come into the lodge. It was a brilliant experience for us all, but particularly for the kids. Glamping is the perfect holiday for children. It gets them outdoors and helps them to learn about nature. We would be out having a snack and the kids would be just running around the field. It was a really peaceful and relaxing trip away.
Have you even been glamping?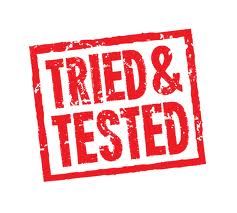 *the accommodation was offered in exchange for an honest review. All thoughts are my own.