We had a fairly busy weekend this past one, with a friend's birthday, a friend's baby blessing, working, plus a little trip to National Trust site Nymans as well as a lunch out at newly redecorated Beefeater The Acorn in Burgess Hill. Love quality family time (and of course great food).
First off, the restaurant was a little tricky to find. I think it may be because our sat-nav is a little old but it got us in the area but not quite there. If yours is an older one like ours,  you just need to know that it is really close to the Tesco in Burgess Hill and that will get you there.
I was really impressed with the amount of parking, always a good thing, and first impressions of the outside of the restaurant were really good. We headed in and waited to be seated. I really like the new style of the restaurant, with wooden panelling, cool décor and it felt really open and spacious. It was sparkling clean too. One of my favourite things was that the seating is all different, some booths, some square tables, some round… Made it look good and really eclectic (a good thing)! It looked like a great steakhouse.
I have been to several Beefeater restaurants before and usually you order at the bar and pay before you receive your food but that wasn't the case here. I think this adds to the experience as I much prefer waiter service. The choice of food was brilliant, a really large range including several starter options, steaks, burgers, salads and grills. Obviously, there were fewer vegetarian options (3 or 4) but I don't think it would be a problem as I doubt you'd choose go there if you were a strict vegan.
The kids menu is really varied too but get this – per adult eating from the main menu, you get a children's main, including a drink of squash or milk for free (on Saturdays 12 – 5pm). That was totally amazing and definitely tipped the scale as to if we would go again. Two adults means two free kids meals for us – perfect! The kids mains are normally £4.49ish.
We went for a sharing platter (£9.99) to start with which was spicy piri piri chicken wings, crispy flat cap mushrooms, bourbon BBQ mini ribs, chilli & lime potato dippers and chimichurri flatbread, including ranch, blue cheese and BBQ sauce dips – talk about yummy. All served piping hot and with cleaning wipes as standard 😉
Max had a kid's steak burger with fries and corn for his main and Chloe had tomato pasta with garlic bread and corn too – both of these went down extremely well, hardly any food left on the plates. Kids also get a free activity pack and crayons which kept Max in particular, very busy. Love things like this at restaurants for kids.
I had the Chicken Piri Piri for my main (£10.99) and Mr U had the BBQ Chicken and Ribs (£13.99). They both tasted great but boy, are the portions hearty! You definitely get your money's worth on the main dishes. We of course had to have a pudding, for review purposes of course, so we shared sundaes with the kids and had an Eton Mess one and the Tropical one. You can't got wrong with anything Eton Mess-y but I was most impressed by the tropical sundae. Coconut ice-cream and mango sorbet was a perfect marriage of flavours and then added with pineapple pieces and cream it was really delicious. So much so, that I started eating it before remembering to take a picture haha.
The service was good, short waiting times for our food and paying regular attention to see if our drinks were ready for a refill or if we needed sauces or anything else. I think we would definitely visit the restaurant again and am very impressed by this new style of Beefeater compared to ones I've been to before. The menu was 100 times better than similar ones I've been too. It isn't Michelin starred or anything but a good, hearty family-friendly meal. There were nice little options like spicy fries (a Cajun seasoning) and they can be skinny or chunky. Small things like that made it more appealing to me and definitely more like a proper steakhouse. I think it is a perfect, family-friendly restaurant.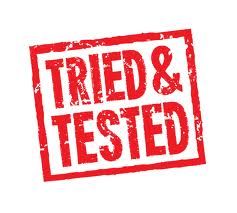 Rebecca x
BlogLovin' | Facebook | Twitter | Instagram
*The lunch was kindly provided free of charge in exchange for an honest review. All opinions are my own.