When I worked in corporate health and fitness, once a year, we got involved with the Global Corporate Challenge which involves getting into teams and virtually walking around the world. Quite fun way to get everyone being a bit more active over summer months. Everyone had to aim for at least 10,000 steps per day which is equal to about 4 miles. It was so surprising how many people struggled to get to that amount.
When we did these challenges I was teaching at least one spin class a day plus walking or running to work, so I got my steps in really easily. Now I'm working at home things are a bit different and it was really interesting to see how many steps I would get up to, using the Ozeri Step Counter.
On nursery run mornings I could easily get well over my 10,000 as its over 5000 walking there and back. On other days though, I really had to make myself get up and do something to get to 10,000, which to be fair, is pretty good in my book! The step counter is a good size, digital, accurate and has a removable clip for when you put on your trousers or skirt.
What I really liked was being able to use different modes – you can track steps, stairs climbed, miles and calories which is better than any other pedometer I have used before. It is £19.99 which I think is a little steep, but if you're serious about getting healthier, I think it would be a great investment.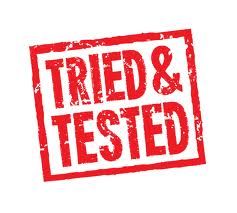 Rebecca x
BlogLovin' | Facebook | Twitter | Instagram
*I was sent the product free of charge, in exchange for an honest review.