"California prunes and chocolate make a stunning combination and are often used with dark chocolate, but this time, I have decided to use real white chocolate, praline and pecans alongside the prunes to showcase their versatility, flavour, texture and colour. It's always a privilege to use stunning ingredients – especially when the results are inspiring and so full of flavour.
"Everyone knows I'm a huge lover of prunes, especially when used as an ingredient for chocolate-making or dessert-baking, so this gave me the opportunity to create something sophisticated, easy and innovative with California prunes and white chocolate. After days of experimenting I decided to use white chocolate so that the prunes shine through and become the hero ingredient and taste.
"So the California prune and pecan praline Blondie was born, a soft, creamy and elegant cake inspired by classic dark chocolate brownies, with added hazelnut praline, toasted pecans, lashings of real white chocolate and generous amounts of California prunes for texture, sweetness and colour."
Ingredients – for an 8" x 10" brownie tin. Makes 12-16 Blondies
 – 200g Salted butter
– ½ tsp sea salt, crushed
– 160g Unrefined golden caster sugar
– 320g White chocolate
– 3 Medium free range eggs
– 280g Plain flour
– 150g Chopped California prunes
– 50g Hazelnut praline paste or nut butter
– 65g Pecan halves chopped
To make:
– Pre-heat the oven to 180°C
– Line your baking tin with greaseproof paper so that the sides are covered too.
– Melt the butter, chopped prunes, salt and sugar in a saucepan until it begins to simmer.
– Remove from the heat and add the broken up chocolate, whisking well. This mixture will look a little split but this is correct.
– Whisk the eggs and strain onto the chocolate mixture, mixing well until smooth.
– Now add all the flour and mix very well.
– Pour into your baking tin and level out.
– Spoon on the hazelnut paste, drizzling over the surface and gently mixing into the batter to marble.
– Scatter the top with pecan pieces and bake for 15 minutes, then turn the blondie and bake again for a further 10 – 15 minutes.
– The blondie is ready when it has a wobble but isn't liquid in the centre.
– Allow to cool, then refrigerate overnight.
– Next day turn out of the tin, remove the paper and cut off the edges of the blondie as these will be too dry and over-baked.
– Cut the remaining blondie into rectangle portions using a hot wet knife.
– Enjoy at room temperature and store in the fridge in an airtight container for up to one week.
To find out more about California Prunes and Paul A. Young's recipes, visit their websites: www.californiaprunes.co.uk and www.paulayoung.co.uk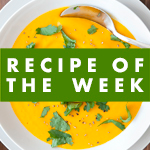 Rebecca x
BlogLovin' | Facebook | Twitter | Instagram
*guest post