Ask a Brit to give you one thing that makes Britain so great and they'll probably have to think about it for some time. Not because they can't think of a single thing, but because putting your finger on one defining feature is so difficult, especially in the past few years.
Since the recession struck more of us have been looking for alternative ways to enjoy ourselves compared the usual things – summer holidays to somewhere hot and sunny or frequent trips to the cinema being right up there. Now we're more interested in staycations, playing online bingo and watching the Great British Bake Off – it's like a completely different country.
One instant thing that stands out to me about why Britain is so great is the royal family. I'm a huge Kate Middleton fan as all readers will probably be aware already, but she's just amazing isn't she!! She always looks stylish and so friendly, and even while she was pregnant with Prince George and Princess Charlotte she was still going out and meeting the public for as long as possible.
The royal family as a whole is one of the things lots of people from overseas mention when you say you're from Britain (especially in America where they think we're all related to the Queen because of our accents!) Personally I think it's great that we have a royal family. It's much better than the heads of state changing every few years and they're a big part of our British identity.
We're not too bad at producing great music either. In fact, it was only announced in the last few days that UK musicians were responsible for one in seven sales in 2014 with the likes of Sam Smith, One Direction, Ed Sheeran and Coldplay doing the country proud. So while Taylor Swift or the Foo Fighters might be global superstars playing to stadiums full of people, our artists are selling more singles and albums – go Brits!
We've also got some great places to spend a sunny day, weekend or week during the summer holidays. Thanks to the recession we're all staying on these shores rather than jetting off for some sun and that has meant that the British tourism industry is booming. City breaks have brought in tons of income and the likes of London, Manchester, York, Bristol and Edinburgh are thriving with tourists from the UK and beyond.
Even the coasts are benefitting from 'staycations' with Blackpool, Skegness and Brighton to name just a few actually renovating what they have to offer in order to satisfy the demand from the stay-at-home holidaymakers. People are finding it's much cheaper to stay in Britain and that there is something for everyone. Plus, if it starts pouring with rain you're never more than a few hours from home!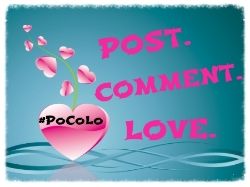 Rebecca x
BlogLovin' | Facebook | Twitter | Instagram
*sponsored post