I recently went to visit my sister in the US. She had quadruplets a few months ago and I was desperate to get cuddling those babies and helping out.
As Chloe has just turned one I thought it might be a bit much to have her with me as she would just crawl over and want to grab the babies. Max has preschool and now he's three would be charged for a seat, so it was decided that I would just go by myself. Between the hubs and in-laws my babies were taken care of amazingly. Lets just say though, it was the most relaxing flight. Ever.
I haven't travelled solo much at all and it might be sad to say but I enjoy my own company so the time out to travel alone was very welcomed. I watched like 4 films and a documentary and even ate my food, whilst it was hot and I didn't have to share it. See, relaxing.
Anyway, after the flight I had a taxi arranged to get to my sisters and then I got to meet some babies and great to see their older sister again too. My brother-in-law was away for a few of the nights I was there, including the first one, so my sister and I took two babies each for the night. Two were sleeping through at that point so we each had one that did and one that didn't.
My sister has an awesome routine established – she is literally like super woman! They were pretty much on a four hour feeding schedule so we could plan around that. They were all up and awake around 6am (luckily jet-lag helped on that front so I was up and at it every morning and could let my sister sleep longer). I have never been around multiples at all really so I learnt how to bottle feed two babies at a time and get good at holding more than one baby at once.
They still slept a fair while each day but anyone with more than one child knows that it is a rare thing for them to nap at the same time, so usually one was awake. They were so well behaved though and would kick on the mat or have fun in the swing. I guess the bonus thing with multiples is that they don't get use to being held lots as you have other babies to see to or things to do, so they get good at entertaining themselves.
It was different to what I thought it was going to be like. I knew I was going to be kept busy but I just thought there would be at least one baby crying all the time and clingy babies wanting to be held constantly, but it really wasn't.  At all. It was a lovely age to see the babies as they were sitting in bumbos and cooing and smiling. They were really chilled and happy too, which I know is down to my sister and the wonderful mother that she is.
I am in awe of anyone that has multiples, obviously most in awe of my sister and her husband. They have four babies to care for and get ready, as well as my 4 year old niece to play with, and as well as plan and prepare paleo meals (yes, really, we ate them basically everyday I was there). Then there is all the bottles and preparing formula, two loads of laundry to wash and sort per day, dishes, nappies… she is just amazing.
They are such healthy little miracles – it was really hard to leave them! Love them so much and I'm so glad to have them as part of our family.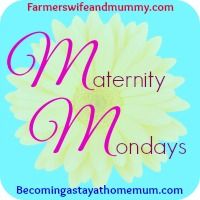 Rebecca x
BlogLovin' | Facebook | Twitter | Instagram