We got a lovely treat through the post the other day with some fab activities for the boy and I to try – we were sent a Weekend Box! The timing was pretty perfect as with baby girl due any day, I've been trying to keep as active as possible and make sure we do some fun things in his last days as an only child. In the box, that fits right through your post box, we were given four activity packs (each corresponds to one of the weekend box animals), as well as stickers, instruction packs, poster and certificate.
The box says not suitable for under 3's, but Max at 2 1/4 got along with everything fine though I'm sure he needs more supervision than those aged older. It is a perfect item for the target age 3- 6 years.
What you will get sent will vary but our fab packs included how to make a pot of gold game (were sent chocolate coins and pipe cleaners), spice mix to include in some green pancakes, glue stick, googly eyes etc to make a spring bird and finally some balloons and straws to make our own sound explorer.
Max had a great time completing the activities and loved that he could have a sticker after each one. As he takes his time with things like this, we did an activity a day for four days so for us, worked for more than just a 'weekend' box.
You can find out more about the Weekend Box by checking out their twitter profile @weekendboxclub or the facebook page HERE. You can also use a discount code, exclusive for AAUBlog readers. If you use the code REBECCA9 at www.weekendboxclub.com you can order your first box for FREE! (Normal price £7.50 – which for what you get, I don't think it's that bad of a price).
What do you think to the weekend box? I would definitely recommend it as it provides educational, healthy and green activities for your toddler.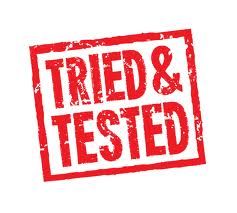 Rebecca x
BlogLovin' | Facebook | Twitter | Instagram