I have always been a pear shape, so have made my peace with always having big thighs and a curvy bum. But after having children, I found that my shape changed a little. I had never had fat arms before, but out of nowhere, I had ginormous arms! Even after losing a bit of weight, the arms remain one of the parts of me that I dislike the most. So I tend to be modest, and cover up my arms as much as possible. It can be hard to shop for clothing that I like, that fit the bill of fitting me, as well as being flattering, cover my arms and are the right colour and price. The struggle is real! So I was happy to discover some sleeves from Wingz Fashion.
They are sleeves that make any sleeveless top have sleeves. One of their newest designs is a lace sleeve, which I have been trying out. There are other different styles, though, including floaty styles and stretchy styles. So you could find one to suit something you would want to wear it with.
Basically, the sleeves are attached to some stretchy fabric, that you put on like you would a top. They fabric sits underneath your bra, on both sides. So it doesn't effect the neckline of any tops or how the back looks. It simply gives you sleeves. It was easy to put on and work out. I like that the tops of the sleeves have elastic in them, so you are safe in the knowledge that they will stay put.
What else did I like? I liked that the sleeves are stretchy. It would feel really awkward if they were quite ridgid material. I like that there are different colours available, but anyone that knows me, knows that I pretty much live in black. So black was the obvious choice for me. I like that there are a variety of sizes available in these too. Not everyone that hates their arms is overweight. So good that they are accessible to everyone.
I haven't tried the Wingz with a dress yet, but think they could look really good. In fact, I have very few tops or dresses that are sleeveless, knowing how much I hate my arms. But now it does open up my shopping options.
I was happy with the price of the Wingz. The one I have here is £18.99 but there are other styles that are cheaper. So having one or two in won't break the bank. I can just imagine going shopping now and not having to stress about having to find a dress or top with certain sleeves, knowing that I had these in. So I think you would get value for money from this for sure.
Probably the only downside to this is that it wouldn't work with boob tube style tops or dresses, but that isn't the end of the world! Also, I am so not a fashion blogger, so please be kind about the pictures haha.
Have you ever heard of Wingz? Do you think you'd make use of one in your wardrobe? If you'd like to try one out, you can use the code livelife to get 15% off any order.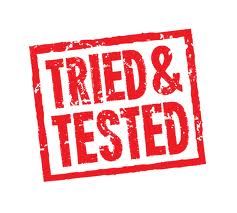 *the item was gifted in exchange for an honest review. All opinions are my own.