I've always been told by basically every hairdresser I've ever had, that as I have thick hair (and lots of it) that I shouldn't wash my hair everyday, more like every other. Now that's fair enough but I still need to shower everyday, right? So I have used shower caps for a while to stop my hair getting wet. I gave up using them eventually though as my hair would end up quite frizzy and a bit damp, so I just found it easier to tie my hair up high and strategically shower so that I didn't get water near my hair.
That was until I was sent a 'Save the Blow Dry' shower cap to try. Ah-may-zing!
Save the Blow Dry have created the perfect shower cap! It is better than any other I have used before because it has two layers. The outer layer is patterned and waterproof and the inner layer is made from a super absorbent micro-weave towelling material which helps humidity and condensation from building up in the shower cap (which has always been my problem previously). Bonus is, you can also turn the shower cap inside out and use it the other way round when you are doing at-home hair dye, mask or treatment. Bonus!
These 'queen of the shower caps' are available in two colours, pink or turquoise, and they cost £14.95. I think this is a totally reasonable price for the product as it is something you would use basically everyday, it uses quality material so will last for ages, it's unique and looks good AND it does what it's meant to. I think it would make a great gift for someone too. You can buy the shower caps HERE (and it's only £1 postage).
I have been using my Save the Blow Dry shower cap for a number of weeks now and I have been totally impressed – no more awkward showering trying to keep my hair dry, plus it's comfy to wear and can be used to keep hair out of my face for doing face masks or just removing my make-up each night.
To find out more about Save the Blow Dry you can:
~ visit their website www.savetheblowdry.com
~ follow them on Twitter @SaveTheBlowDry
~ like their Facebook Page Save The Blow Dry.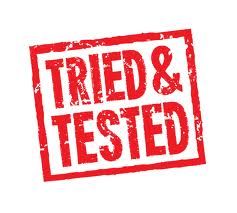 Rebecca x
BlogLovin' | Facebook | Twitter | Instagram
*I was given a Save The Blow Dry shower cap for free, for the review, but all words and opinions are my own.