This is a really simple recipe for some perfectly perfect seasonal persimmon jelly. Great for all the family and would look (and taste) stunning at any Christmas party.
Spanish Persimon Jelly
Ingredients:
1 sachet powdered gelatine
450ml apple or orange juice (or 1 packet of your favourite jelly)
2 ripe Spanish persimon
Whipped cream and mint leaves, for decoration
Method:
Pour 100ml of boiling water into a jug. Sprinkle on the gelatine, stir well and allow 3-4 minutes for it to dissolve to a completely clear liquid, stirring occasionally.
Pour in the apple or orange juice and stir thoroughly, make sure it's all mixed in (or instead of steps one and two, make your favourite packet jelly as per pack instructions).
Wash the persimmon and use a knife to cut them into small chunks or slices. You don't need to peel them but do discard the leafy top.
Share the persimmon between 6 glasses, reserving a few pieces for decoration.
Pour the liquid into the glasses, filling them almost to the top. Put them on a plate or tray in the fridge. They will take about 4 hours to set.
When the jellies are set, decorate with whipped cream, mint leaves and extra slices / chunks of persimon.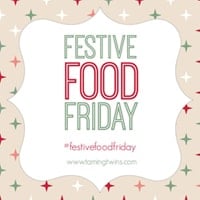 Rebecca x
BlogLovin' | Facebook | Twitter | Instagram
*collaboration