These are some of my favourite cookies to make, particularly with the kids as they can help roll them into cookie shape and then help to roll them in the cinnamon and sugar. They are crunchy on the outside and soft on the inside – perfect.
They are really easy and quick and with the cinnamon, they are a perfect treat at Christmas time and would also make a lovely edible gift to giveaway.
Cinnamon Snickerdoodle Cookies
Servings: approx. 15
Difficulty: easy
Ingredients
60g unsalted butter
160g caster sugar
1/4 tsp vanilla extract
1 egg
240g plain flour (rice flour / gluten free flour works fine too)
3/4 tsp cream of tartar
1/2 tsp bicarbonate of soda
1/4 tsp ground cinnamon
For the Coating
1 1/2 tsp caster sugar
1 tbsp. ground cinnamon
Method
Cream together the butter, sugar and vanilla until light and fluffy. Add the egg and mix well, making sure it is fully incorporated.
Add the remaining dough ingredients to the creamed mixture. Mix well until the dough forms a smooth ball.
Leave the dough to chill in the fridge for around 30 minutes.
Heat the oven to 170C (325F, Gas 3) and line some baking trays with greaseproof paper.
Once the dough is ready, break off teaspoon sized pieces and roll them in the sugar and cinnamon coating mixture. Then place them on the prepared baking trays, giving a few cm's between each one.
Bake in the oven for approx. 11 minutes, or until the cookies are a light golden colour. Let them cool on the tray before moving to a wire rack.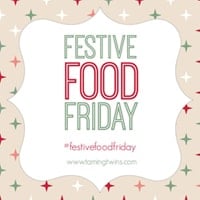 Rebecca x
BlogLovin' | Facebook | Twitter | Instagram