I'm really pleased to announce that we are Trunki Chief Testers over here at AAUBlog and our first assignment; Test out the new Trunki ToddlePak.
This is the perfect item for us. We do have a double pushchair but Max loves to be out and about as much as possible. We have lots of things like a park and duck pond close by to us, but the walk is along a fairly busy road. We walk to these places nearly daily, so having him in reins is ideal, then he can walk alongside me, rather than fight being in the pushchair. It also helps so that there is some control over him and running into the duck pond!
Yesterday was pretty dull but we headed out to the park with his new 'toy'. He kept telling me how much he loves his 'lion'. There are lots of different colours and cute animals to choose from.
The Trunki is £17.99 which is pretty competitive. As it can be used from 6 months (as a training rein for first steps), up to toddler age, I think it is pretty good value for money. I have had another pair of reins for Max before and they were only suitable from around 18 months so these are definitely unique on the market. It also feels more secure and sturdy than others I have used. The chest area is padded so feel like this would be pretty comfy for them too, particularly with younger ones that may fall over wearing it.
It is well made, secure and good quality and I think it's great (luckily Max does too)!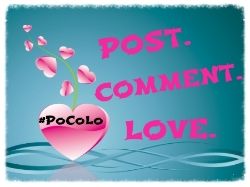 Rebecca x
BlogLovin' | Facebook | Twitter | Instagram
*The ToddlePak was gifted to us, in exchange for an honest review.