I love to bake and have recently been trying out some products to help me, from yolli.co.uk. I have been cake pop-ing and chocolate making galore. First off, the website is great. Clear and easy to use and has such a variety of things. There are lots of choices of cupcake liners, stands, lollipop sticks, chocolate and candy melts and chocolate making moulds and all at really good prices. I thought the price for the candy melts was particularly good as I have only found ones that have been imported from the US and therefore, are a bit pricey for what they are.
I melted the caramel chocolate melts that I received, as per the instructions and it worked perfectly. I poured it over the silicone mould, scraped excess of the top and put in the fridge to set. Really quick and easy. Once they were set, it was so easy to get them out of the mould. I would recommend the chocolate moulds and the chocolate melts. I think they'd make cute homemade gifts if you put a few in a little box or something.
The next thing I made was the cake pops. I was sent some red and blue candy melts and some cute blue and white spotty straws. Cake pops are one of my favourite things to make so I was looking forward to trying it out. I was really disappointed though. The red and blue melts didn't work in the same way as the chocolate ones. They didn't melt into a runny consistency, but just kind of part-melted and was quite a thick paste. I obviously couldn't use the melts to coat the cake pops. I wondered if I had done something wrong but the instructions were the same as the chocolate ones, they just didn't work the same. The range of straws is great so I would recommend them to you, plus the variety is excellent. The colourful candy melts didn't really work though so I will be avoiding those ones in the future.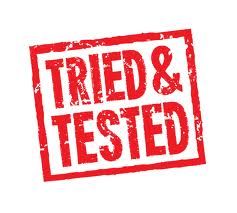 Rebecca x
BlogLovin' | Facebook | Twitter | Instagram